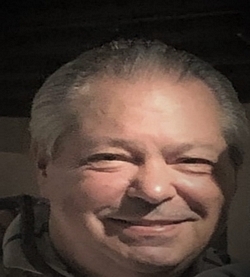 Robert C. Haynes, 68, died on August 30th in Spring Hill, Florida.

Bobby lived the majority of his life in North Beach, Maryland. He was a life member of Company 1, North Beach Volunteer Fire Department. He was awarded Hall of Fame status by both Calvert County Volunteer Fire and Rescue Association and Southern Maryland Volunteer Firemen's Association.

He retired from the Federal government (Dept. of Energy) having worked as a pipe fitter and plumber. He received a Distinguished Career Service Award in 2006. Bob went on to enjoy a few more years working for Calvert County at the North Beach wastewater treatment plant before moving to the warmer weather in Spring Hill, Florida. Bobby was a huge animal lover and had a weak spot for anything furry. Eating steamed crabs was his favorite pastime.

Bobby is survived by his wife of 21 years, Jeena. He has 8 brothers and sisters: Terry Ouellette (Ralph), Michael Haynes, Karen Horton (John), Nancy Terry (Mike), Doris Frazier (Mike), Jim Haynes (Jenny), Alice Burton, and Yvonne Burton. He also leaves behind his "brother from another mother" Gary Jenkins (Eileen). He has several nieces and nephews. He is preceded in death by his mother, Elizabeth Dora (Thompson) Haynes and father, Robert Carl Haynes.

A celebration of life will take place in Maryland this Fall.