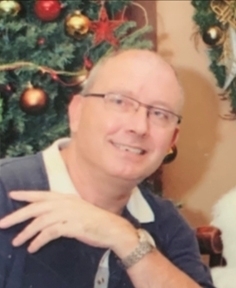 Cecil Jasper Seabaugh, age 55, of Lusby, Md. passed away unexpectedly on September 3, 2021 at his residence in Lusby, Md.

Born to Buster and Margaret Hitt on October 23, 1965, in Culpepper, Va., he was raised by his adoptive parents, the late Bill and Mary Seabaugh, in Front Royal, Va. He moved to Calvert County, Md. in 2015. He is survived by his son Matthew Seabaugh (Sandy), of Winchester, Va.; his second wife, Michele Seabaugh, in Lusby, Md., her daughter Nina Bell (Jake) of NC; his sister Nancy Franklin(Shirley Arnold) of Spavinaw, OK, plus many other relatives in Oklahoma; his in-laws Doug and Carole Orgel, of Calvert County, Md.; his sister-in-laws, Julie Bishop(Chris) and Deborah Orgel-Hudson(Jay) also of Calvert County, Md.; another sister, Debbie Hitt, of Orange County, Va; as well as many distant family members and numerous friends not named here.

Cecil graduated in 1984 from Warren County High School in Front Royal, Va. He then served during the Gulf War in the Army. He worked security for the DuPont facility in Front Royal for several years. He was also very active in the funeral business many years for Maddox and Turner Funeral Homes in Front Royal. Then made a career in law enforcement in Warren and Frederick County, Va. Prior to leaving Virginia, he worked security several years at Inova Loudoun Hospital in Leesburg.

Due to complications from Multiple Sclerosis he semi-retired in 2013. He also had beat Prostate Cancer.

Most recently Cecil was employed at St. Mary's County Public Library System in Lexington Park, Md. He also worked seasonally part-time at Spring Cove Marina in Solomons, Md.

His positive outlook on life, while putting aside his medical problems, inspired others all around.

His gift of having a deep knowledge, in multiple subjects fascinated others. His jovial, charismatic, non-judgmental personality, and altruistic ways, served him well in all aspects of his life.

He loved nature, his church, country and farm life, volunteering in the community, old cars, most sports, older TV shows, working at the library and Marina, making people laugh, just to name a few. He will be sorely missed by all who knew him.