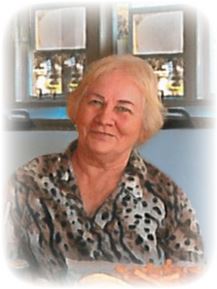 Sarah Lee Latham went home to Jesus on September 21, 2021.

Sarah was born of Ralph and Juanita Quesenberry, on July 13, 1947 in Berkeley, WV.

She was one of six siblings. Married of 42 wonderful years to her late husband Charles Irvin Latham.

Survived by her two daughters, Barbara and her husband (Roger Pritchard), and Sharon and her husband (Nick Norris); two grandchildren, Roger Lee Pritchard III and Nicholas Ryan Norris and one great grandchild, Roger Lee Pritchard IV.

Her role as mother and grandmother was the most important thing to her. This is where she drew her strength and left her legacy. She was kind and generous to many people. Being with her family was what Sarah enjoyed most of all.

She gave us a wonderful lesson in so many, many, ways. Many of us get distracted by insignificant things in life. Many of us brood and focus on our little problems and forget that which is most important. Mom kept her faith through all her trials.

This is a wonderful legacy. This is a wonderful example to follow.

At this time services are private.

In lieu of flowers please make contributions in Sarah's memory to Mother Catherine Academy, 38833 Chaptico Road, Mechanicsville, MD 20659.

Condolences to the family may be made at www.brinsfieldfuneral.com.

Arrangements by Brinsfield Funeral Home. P.A.