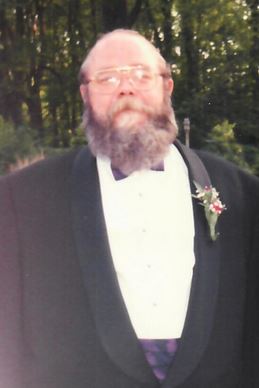 John Charles "Moo" Mumaw, Jr., 69, of Chesapeake Beach passed away September 5, 2021. He was born October 15, 1951 in Easton, PA to John Charles, Sr. and Verna Irene (Butler) Mumaw. Moo grew up in Easton and graduated from Easton Area High School in 1969 as a member of the Honor Society. He joined the United States Navy in 1969 and served three tours in Vietnam before he was honorably discharged. Moo married Deborah Mooney in 1975 and they lived in Oxnard, CA while Moo was in the service and later moved to Maryland. Moo was employed with Vitro which later became Tricor for 19 years, where he maintained the Aegis Weapons Tracking System. He most recently worked for Harley Davidson in the parts department and often played Santa Claus at company gatherings during the holidays. Moo enjoyed riding motorcycles and spending time with his family.

Moo is survived by his wife Deborah Mumaw, son Larry Mooney and his wife Sarah of Indiana, and grandchildren Tayler, Taylor, Jake, John, Larry, McKenzie, and Delaney, and great-grandchildren Mya, JJ, Charlotte, and Liam. He is also survived by his sister Verna Helm and her husband Frank of Chambersburg, PA, brother James Mumaw of North Carolina and nieces Jeanette, Tammy, and Frankie. Moo was preceded in death by his son Raymond Justin Mooney and granddaughter Caitlyn Mooney.


Visitation
Saturday, September 11, 2021
1:00 PM – 3:00 PM
Rausch Funeral Home-Owings
8325 Mt. Harmony Lane
Owings, MD 20736

Service with military honors immediately following.