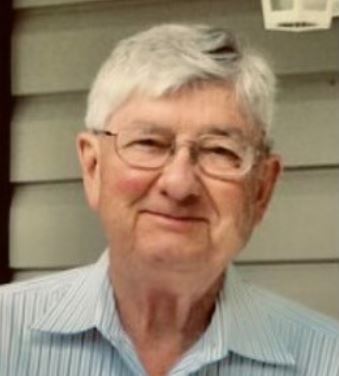 Larry Paul Walker, 80, of Leonardtown, Maryland passed away Thursday August 12, 2021 at Washington Hospital Center in Washington, DC. He was born February 20, 1941 in Trenton, Tennessee to R. Paul Walker and Simone Dunahoo. On March 9, 1962 he married Mary Elizabeth Slemp; they were happily married for over 59 years and passed within four days of each other. Larry served honorably in the United States Navy before retiring and working for BAE Systems. After retirement Larry enjoyed fishing and spending time with his family. He was also an active member of the Leonardtown Baptist Church and volunteered on Sundays as a greeter.

In addition to his parents, he was preceded in death by his daughter, Julie Sierra.

Larry is survived by his daughter, Beth Walker; two sisters, Jill (Harry) Miller and Suzy (Charlie) Collins; son-in-law, Ed (Shari) Sierra; and five grandchildren, Eddie Sierra, Elizabeth Getty, Jonathan Sierra, Jack Getty, and Catie Sierra; he leaves behind a large extended family as well.

Larry and Mary Walker were laid to rest with a private graveside service on Thursday, August 19, 2021 at Trinity Episcopal Church in St. Mary's City, Maryland.

In lieu of flowers the family requests donations be made to the Charlotte Hall Veterans Home.

Condolences may be made to the family at www.mgfh.com. Arrangements provided by the Mattingley-Gardiner Funeral Home, P.A. Leonardtown, MD.