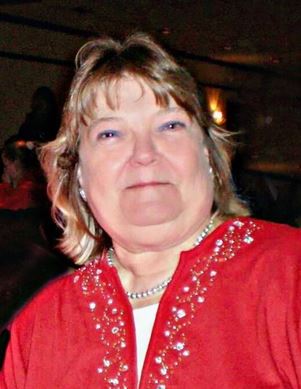 Elizabeth "Betty" Ann Robertson 69 of LaPlata, MD passed away at her home on Thursday August 19, 2021.

Betty was born in St. Mary's County, MD on March 6, 1952 to the late Joseph and Ida Quade. She is also predeceased by her brother, James Quade and sister, Lucy Goldsmith.

Betty is survived by her significant other, Michael Moreland; daughter, Carol Carpenter; brothers, Joseph Quade, Robert Quade and John Quade; sisters, Margaret "Peggy" Howland and Donna Burch-Murphy; grandchildren Trent and Kendall Carpenter. She is also survived by many nieces and nephews.

Betty was lost way too soon. Betty loved deeply and was loved by many. She enjoyed dancing, singing, taking pictures and videos and always loved being at a party. She always worried about everyone else and would do anything for someone in need. Betty loved her family and friends and being a grandmother to Trent and Kendall and let's not forget about her dog Molly, her baby.

A celebration of Betty's life will be held at a later date.