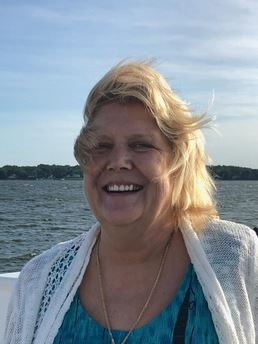 Michelle Miller Holmes
January 23, 1957- August 8, 2021


My wife of 33 years passed away early Sunday morning after a long struggle with a relentless illness that she had a genetic predisposition for.

Michelle was one of the kindest, forgiving, and generous persons I have ever known. She touched a lot of lives who were better for having known and loved her. Her greatest personal triumph was marrying me and giving birth to our beautiful daughter Katie but not necessarily in that order. Her greatest business triumph, that has become a legendary in Insurance circles, was the day she and her entire department staff declined to show up for work at AON Corp. on a Monday morning because they all moved en masse to the Rust Insurance Agency to create a new department. This was a magnificent coup that we both were proud of. Michelle had a very successful career as a VP at Rust before retiring due to the aforementioned illness.

Michelle had a wonderful time sailing the bay, skiing, traveling the world including SCUBA expeditions to various locales with Katie and I.

We are all going to miss the brightness that she brought to all of our lives.

May she rest in peace in the arms of our Lord and be reunited with her mother and father.

Good bye, dearest.