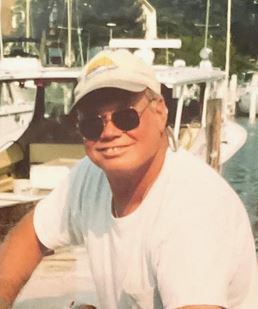 Kenneth Bruce "Kenny" Chase, 76, of Owings passed away August 6, 2021. He was born January 12, 1945 in Washington, DC. He was raised in DC and graduated from Suitland High School. He joined the United States Navy in 1968 and was honorably discharged in 1971. Kenny was employed as an elevator mechanic with Local Union 10 and worked for US Elevator, retiring in 1999. Kenny met Mary in 1999 and they have been together ever since, living happily in Owings. Following his retirement, Kenny received his master's license and worked as a charter boat captain for 8 years operating out of Happy Harbor. He was an active member of the Deale Elks Lodge and served as house committee chairman for many years. Kenny was a jack of all trades. He enjoyed boating, fishing, building, antique cars, puzzles on his iPad, sudoku, scratch-offs, and spending time in Marathon, FL in the Florida Keys.

Kenny is survived by his wife Mary Chase, children John Botts III and his wife Lori of Friendship, Bruce Chase and his wife Faith of Lusby, Debby McGraw and her husband TC of LaPlata, and Gloria Wick and her husband Troy of Huntingtown, stepchildren Christy Randall and her husband Robert of Lusby, Ryan Gallagher of Owings, Megan Deaner and her husband Jimmy of Lusby, and Katie Gallagher of Kansas City. He is also survived by grandchildren Krista, Kyle, Kayla, Linda, Johnny, Lacey, Allie, Chase, Olivia, Tyler, Kyle, Kevin, Hailey, Elise, Jackson, and Samantha, as well as 5 great-grandchildren. He was preceded in death by his parents, brother and sister, and grandson Ryan Easterly.


Visitation
Wednesday, August 18, 2021
2:00 PM – 3:00 PM
Rausch Funeral Home-Owings
8325 Mt. Harmony Lane
Owings, MD 20736

Service immediately following.