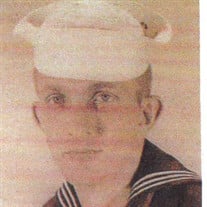 Jack Leroy Hester of Mechanicsville, MD passed away in Waynesboro, VA on Thursday, July 29, 2021. He was 86 years of age.

Mr. Hester was born in Caldwell, Idaho on May 7, 1935 to the late Lyle Hester and Thelma Hester (nee Morgan).

He served as a member of the United States Navy and the U.S. Submarine Veterans Club and was employed as a Telecommunications Specialist for the U.S. Government until his retirement. Among his accomplishments, Mr. Hester received the Meritorious Civilian Service Award.

Mr. Hester is survived by his wife, Jeania Hester and children: Greg Hester and Melody Denio (Dwayne Boggs); and his siblings: Bud Hester and Lyla Newell.

He was preceded in death by his brother, Don Hester.

Mr. Hester will be interred at Maryland Veterans Cemetery in Cheltenham, MD on Monday, August 9, 2021 at 1:00PM.