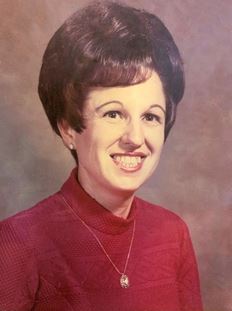 Margaret "Bertie" Alberta Stone, 84 of Leonardtown, Maryland passed away on July 27, 2021 at St. Mary's Nursing Center in Leonardtown, Maryland.

Bertie was born on November 27, 1936 in Dameron, Maryland to the late Leo F. Trossbach and Mary Trossbach.

She was a lifelong resident of St. Mary's County, Maryland. She met her loving husband, Charles Alton Stone, Sr. and they married soon after. They were married for 65 years. They had one son, Charlie. Bertie and her husband enjoyed taking trips to Ocean City to visit the beach and loved their dogs. She worked in sales most of her life. Bertie was an excellent cook and baker. She enjoyed raising a garden and being in the kitchen canning her own vegetables. She made the best fried chicken and desserts from scratch. Bertie and Charles enjoyed being together. They were inseparable.

She is survived by her husband Charles; their son Charles A. Stone, Jr. and daughter in law Lauri Stone of Leonardtown, MD, three grandchildren, Mark Stone (Melinda) of Abel, MD, Jason Stone (Shannon) of Mechanicsville, MD and Shara Moralas (Vincent) of Mechanicsville, MD and six great grandchildren, Marcus, Mya, Parker, Finley, Brielle, and Adalee Stone. In addition to her parents she is preceded in death by her siblings, John Trossbach and Mary Peacock.

The family will receive friends on Wednesday, August 4, 2021 at 11:00 a.m. with a Mass of Christian Burial at 12:00 p.m., at St. Michael's Catholic Church, 16566 Three Notch Road, Ridge, MD 20680. Interment will follow in the church cemetery.