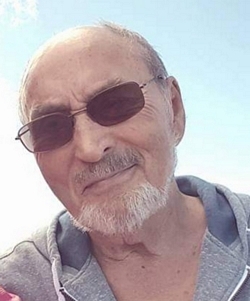 Lloyd Ainsley Marlowe, 90, former resident of Calvert County, passed away peacefully in his home in Broomfield, Colorado on July 3, 2021.

He is predeceased by his son Alan, and leaves behind his wife of 44 years, Jeanne.

He leaves his children, Gary and Rick of Huntingtown, Md., Cathy of Owings, Md., Matthew of Lothian, Md. and Sharon of Broomfield, Colorado and many grandchildren and great grandchildren.

Lloyd was born July 16, 1930 in Callands, Virginia to Cecil and Nannie Marlowe.

He enlisted in the Air Force in 1946 and then married Constance Randall.

He was was widowed in 1975 and later remarried. Working as a mechanical engineer he started Marlowe Htg and A/C in 1979, retiring to Sedona, Arizona in 1993 where he lived for 24 years.

Memorial service will be held at Emmanuel Church Monday July 26 at 7.p.m. 3800 Old Towne Road Huntingtown, Md.