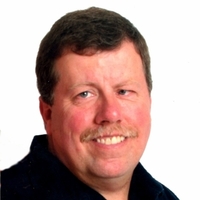 John Duncan Plymire, 56, of Mechanicsville, MD departed this life on Sunday, July 25, 2021 at his home surrounded by his devoted family. John was born April 29, 1965, in Baltimore, Maryland to the late Paul Kenneth Plymire and Florence (Lank) Plymire.

A man with a strong work ethic, John owned and operated his own equine transport company, John Plymire Horse Transportation. He took great pride in the excellent care and attention gave to each thoroughbred horse he worked with. He could spend hours driving them to their next big race and would celebrate as if they were his own. His dedication to his chosen profession was inspiring to those whom he worked with and his reliability gave the owners peace of mind.

John met and fell in love with Lora Sekel and they married on June 21, 2003. They have shared their lives for over eighteen (18) years. At the time of their marriage, John became a step-father of three (3), Clifford, Carl and Kaytee.

He spent his life working hard alongside his family. John was an avid football fan and would root for the Washington Redskins on Sunday afternoons. He also enjoyed turning wrenches on his cars, especially his Corvette.

Whether you knew him as a husband, stepfather, brother, uncle or friend you knew the true legend of John. The legacy of honor, strength and hard-work he projected will be carried on and duplicated for generations. John was a man of many attributes and left his family with many memories. He will be missed by many.

Along with his wife Lora Plymire of Mechanicsville, MD; he is survived by his step-children, Clifford Sekel (Kaitlynn Dolores) of Carlisle, PA, Carl Sekel of Washington, PA and Kaytee Sekel of Waldorf, MD; brother, Paul Kenneth Plymire, II (Jane) of Mechanicsville, MD; and four grandchildren, Aiden, Alexander, Joan and Nicholas. He is also survived by his nieces, nephews and cousins; Sarah Posey (Brad), Paul Plymire, III, Madden Posey, James Posey, Kaelyn Bowling, Alayna Bowling, Paul Plymire, IV and Donna Sondheimer. John was preceded in death by his beloved parents, Paul and Florence Plymire.

John's family will receive friends for his Life Celebration Visitation on Thursday, July 29, 2021 from 4:00 p.m. to 6:00 p.m. A Service of Remembrance will be held at 5:00 p.m. all at Brinsfield Funeral Home & Crematory, 30195 Three Notch Road, Charlotte Hall, MD 20622. Interment will be private.

In lieu of flowers the family would request donations be made to Beyond the Wire, 500 Redland Court, Suite 105, Owings Mills, MD or Foxy G Foundation, P.O. Box 39, Libertytown, MD 21762.

Condolences to the family may be made at www.brinsfieldfuneral.com

Arrangements by the Brinsfield Funeral Home & Crematory, P.A., Charlotte Hall, MD.