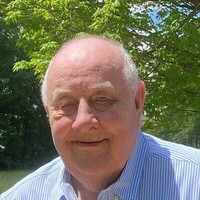 Gary Lee Taylor, 75 of Great Mills, MD passed away on July 6, 2021 at home with his family around him.

He was born on March 24, 1946 in West Virginia to the late James H. Taylor and Betty Jean (Smith) Taylor.

Gary was in the Air Force from 1965 to 1969 where he specialized in electrical and mechanical engineering. He continued in this vocation for several decades as a civilian travelling all around the world.

He is survived by his two children, Greg Taylor and his wife Karen Ross Taylor, Gennifer Taylor Morgereth and her fiance John Toich; and his two granddaughters Jamie and Julia Morgereth- all from Baltimore, MD; and his sister Cecelia St. Don, niece Tammy Hall, nephew Jim Seidenstricker , and niece Vicki Pilkerton all from St Mary's County.

He is preceded in death by his parents, ex-wife Judith DeHart Taylor and daughter Gina Taylor.

Condolences to the family may be made in the virtual guestbook at www.brinsfieldfuneral.com.

Interment of cremains is private.

In lieu of flowers, donations in his name can be made to the Parkinson's Foundation at parkinson.org

Arrangements by the Brinsfield Funeral Home, P.A.