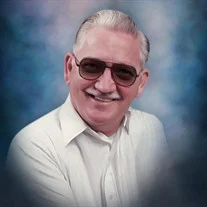 Billie Ray Clodfelter, Sr., 93 of Waldorf, MD died on July 1, 2021 at his residence surrounded by his family.

Billie was born on June 19, 1928 in High Point, NC to the late Fannie L. (Lackey) and Jay A. Clodfelter.

Billie proudly served in the United States Air Force from 1949 – 1953 and was part of the ambulance crash crew in Niagara Falls and Andrews Air Force Base. He was a tractor trailer driver, 8 years driving for Dignan and 25 years for Giant Food. He also drove a school bus and a bus for handicap individuals. He was a member of the Blossburg, PA Volunteer Fire Department for 20 years where he served as the fire police chief until the age of 89. He was a member of the Seventh-Day-Adventist Church in Blossburg, PA. He was a lifetime member of the Moose Lodge, where he held several office positions including governor for 2 years. He loved to bowl and was in many tournaments.

In addition to his parents, Billie is preceded in death by his first wife of 19 years, Norma Alice (Hough) Clodfelter, five siblings, and one granddaughter, Billie Jo Clodfelter.

Billie is survived by his wife of 53 years, Joan Marie (Smith) Clodfelter, seven children; Linda Smith, Joyce Tompkins, Billie Clodfelter and his wife Terri, Bruce Clodfelter and his wife Sarah, Norma Sandy and her husband Harold, Cheryl Poole and Ray Clodfelter, 26 grandchildren, 25 Great-Grandchildren, two great-great-grandchildren and one brother, Fred A. Clodfelter, Sr.

Friends will be received on Tuesday, July 13, 2021 from 2-4PM and from 6-8PM with a prayer service at 7:00PM at Raymond Funeral Service, 5635 Washington Ave, La Plata, MD 20646, where a Funeral Service will be on Wednesday, July 14, 2021 at 11:00AM. Interment will follow at Cedar Hill Cemetery, Suitland, MD. A celebration of life will follow the burial with location announced at the funeral.