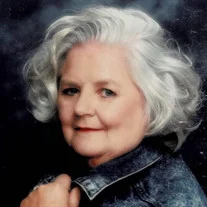 Catherine Patricia Bowling (Kitty Pat) 92 of LaPlata, MD passed away on 30 June 2021
Memorial Service on Wednesday, 7 July 2021 at LaPlata Methodist Church. Visitation 10am to 11am followed by Memorial Service 11am to noon.

Catherine (Kitty Pat or Pat) was born at Providence Hospital to the late Carl H. Cramer from Canton Ohio, and Anna Marie Saltzman from Germany. She was married on 11 December 1948 to the love of her life, Frank A. Bowling, Jr (Junior) (deceased). She is survived by her sister, Phyllis Juhle, children, Larry W. Bowling, Nancy J. Bowie, Connie K. Bowling (John Hurley), Cindy L. Willson (Gregg); many grandchildren and great grandchildren all of which she asked to be identified by name - so hold on folks. Grandchildren; Melanie Harvey (Ken), Larry Wayne Bowling (L.W.) (Sue), Jake Bowling, Carlen (Liz) Bowie, Mickey Bowie, Buck Bowie (deceased), Justin Bowie (Lisa), Russell Bowie (Krystina), Brittany Bahen (Mike), Rebekah Willson, Elisabeth Heine (Ben), Ben Willson (Abigail), great grandchildren; Kenny, Khloe, Dakota, Kayla, Devyn, Ryder, Breanna, and Beau. Preceded in death are siblings: Carl Cramer, Eric Cramer, Betty Harding, Dot Cramer.

Pat loved farm life, fishing and crabbing. She began raising her family with Frank (Junior) in Glasva, where she fished in the clear waters at Allen's Fresh, crabbed with chicken necks and a softshell crab dredger she made herself. In 1960, Pat and Junior built their home on the hill above "The Farm". Together, they worked the farm, danced at the American Legion or played cards with the family until the wee hours of the morning almost every Saturday night. She walked the tobacco fields behind the plow to pick up arrow heads turned up by the blades. And.... She Cooked. She cooked for anyone who walked in her door. Her specialties included soft shell crabs, butternut pound cakes and homemade ice cream.

A Memorial Service will be held on Wednesday, 7 July 2021 at the LaPlata United Methodist church. Visitation will be from 10am to 11am, Memorial Service will be from 11am to Noon. Food to follow in Fellowship Hall.

Interment will be private.