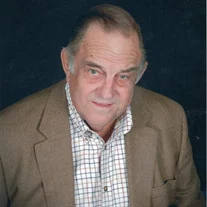 Thomas Brenton Aaron Jr., 80, fondly known as "Cap'n Brent", of La Plata, Maryland, passed away on Sunday, June 27, 2021 at the Charles County Hospice House in Waldorf.

Born on August 22, 1940 in Baltimore, he was the son of the late Thomas B. Aaron Sr. and Jean Aaron. Brent raised in Baltimore and later on Hooper's Island. He spent his childhood weekends with his grandparents, living the "Tom Sawyer" life on the water. As a young adult, Cap'n Brent sold insurance for Monumental in Baltimore but the off shore life kept calling him back. He became a Union pile driver and later served as a barge Captain in Saudi Arabia in the Persian Gulf while building a liquid petroleum gas trestle. He and his family lived on Cobb Island for many years. Cap'n Brent then took up being a commercial waterman. He later then owned and operated two Fin and Claw Restaurants and Seafood Markets. The love for the offshore life not only involved Cap'n Brent's career, but his spare time as he loved fishing and cooking for his family and friends. He was widely known throughout Charles County for his seafood as well as his charming character.

In addition to his parents, Brent was preceded in death by his wives Jeanie and Mary; son Matthew.

He is survived by his wife Pat; three children; nine grandchildren Elizabeth, Atley, Jacob, Grant, Emily, Mary Jane, Barry, Chuck, and Maddie; one sister; his two golden retrievers, Harley and Davidson.

A visitation will be held on Thursday, July 8, 2021 from 2PM to 4PM and from 6PM to 8PM at the Raymond Funeral Service, P.A., 5635 Washington Avenue, La Plata, Maryland 20646.

Mass of Christian Burial will be offered on Friday, July 9, 2021 at the Sacred Heart Catholic Church, 201 St. Mary's Avenue, La Plata, Maryland 20646.

Interment to follow the Mass in the church cemetery.

Memorial contributions may be made to Hospice of Charles County, 2505 Davis Road, Waldorf, Maryland 20603 or Chesapeake Bay Foundation, 6 Herndon Ave, Annapolis, MD 21403, online at www.cbf.org/memorial.