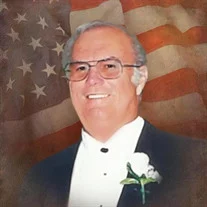 John Samuel "Sam" Swann, 77, of Mechanicsville, Maryland, passed away on Monday, June 28, 2021 at his home.

Born on January 20, 1944 in Leonardtown, he was the son of the late John Benjamin Swann and Rosalie R. Swann. Sam served in the U. S. Army during Vietnam until he was Honorably Discharged in 1967. The Army was where Sam learned to work on helicopters. As a civilian, Sam was a helicopter mechanic for DynCorp. Sam coached little league baseball for Hughesville and was admitted to the Hall of Fame. He was a member of the Optimist Club of Charles County. Sam loved fishing, golfing, dancing and going on the annual trip to Gainesville, Florida for the National Hot Rod Association's drag racing event. He was of the Episcopal faith and a member of Trinity Episcopal Church in Charlotte Hall.

Sam is survived by his wife Bernardine "Bernie" Swann; children Ian Penn, Aaron Penn, and Fini Penn Rowlands; grandchildren Megan Penn, Molly Penn, Alyssa Rowland, and Jason Rowland; son-in-law Robert Rowlands; daughter-in-law Kelli Penn; surrogate brothers and sister that were first cousins Roger Rollins, wife Linda Rollins, their children Julie Burch, Wendy Nedzweckas (Sam's Goddaughter), and Valerie Rollins, Dorothy Roberts, and the late Butch Rollins.

A visitation will be held on Wednesday, July 7, 2021 from 2PM to 4PM and 6PM to 8PM at the Raymond Funeral Service, P.A., 5635 Washington Avenue, La Plata, Maryland 20646.

Funeral Services will be held on Thursday, July 8, 2021 at 10AM at Trinity Episcopal Church, 9560 Trinity Church Road, Charlotte Hall, Maryland 20622. Interment to follow in church cemetery.

Memorial contributions may be made to Trinity Episcopal Church, C/O Liz Swann, 10130 Dan's Place, Charlotte Hall, Maryland 20622 or the American Lung Association55 W. Wacker Drive, Suite 1150, Chicago, IL 60601.