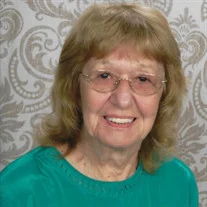 Betty Marlene Armstrong, age 86 of La Plata, Maryland, die June 20, 2021 at the University of Maryland Charles Regional Medical Center in La Plata, Maryland.

Betty was born in Baltimore, Maryland and moved to the Washington area as a child. She began working part-time while still in high school at the old F. W. Woolworth and G. C. Murphy five-and-ten stores in Washington, DC. She graduated in 1952 from Northwestern High School in Hyattsville, Maryland. Upon graduation from high school until 1956, she was employed by the Department of the Navy, Washington, DC. For the first five months in 1957, she was employed by the Naval Ordnance Laboratory, White Oak, Maryland. From 1957 to 1963, she worked in private industry as a secretary in a law firm in Washington, DC. She resumed her government career in 1965 with the National Aeronautics and Space Administration and in 1978 transferred to the Department of Justice. She retired as a Program Analyst from the Office of the Inspector General in 1995 after 33 years of federal government service. She was a former resident of Clinton, Maryland for 32 years before moving to La Plata in 1998. She enjoyed traveling, yard work, and spending time with her family.

She was preceded in death by her older son, Keith Allen Armstrong. She is survived by her son, James Kevin Armstrong and his wife, Mary Jeanne of La Plata; four grandchildren, Lauren, Ryan, Brooke and her husband Tyler, and Megan Armstrong; and one great grandson, Lincoln Campbell.

Visitation will be held on Wednesday, June 30, 2021 from 10AM until time of Funeral Service at 12PM at Raymond Funeral Service Chapel, 5635 Washington Avenue, La Plata, Maryland 20646. Burial to follow at Trinity Memorial Gardens, 3221 Mattawoman-Beantown Road, Waldorf, Maryland 20601.

Memorial contributions may be made to a charity of one's choice.