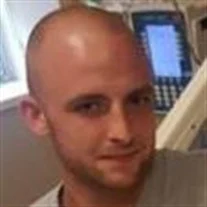 Raymond Alan Knight, 33, of White Plains, Maryland, passed away suddenly on Tuesday, June 22, 2021 at his residence.

Born on February 16, 1988 in Chesapeake, Virginia, he is the son of Donald W. Knight Sr. and the late Terri Lynn Knight. Raymond was a carpenter in the construction industry. He enjoyed baseball, woodworking, watching the Dallas Cowboys, and mostly spending time with his daughter Stormi.

In addition to his father Donald and his daughter Stormi Ray Knight, Raymond is survived by his brother Donald W. Knight Jr.; step-mother, Terri Gilbert; niece Kaelynn Jade; nephews River Jude, Noah August Stone, and James Alan; fiance Nicole Fant, and step-daughter Hailey Nicole Hutchens.

A Celebration of Raymond's Life will be held on Sunday, June 27, 2021 at 8555 Robie Manor Drive, White Plains, MD beginning at 12 noon.

Interment will be private.

In lieu of flowers, memorial contributions may be made on the Go Fund Me Account for Raymond at the following link https://www.gofundme.com/f/funeral-services-for-raymond-knight?qid=365c751007db091e9a75974a29768c68 .