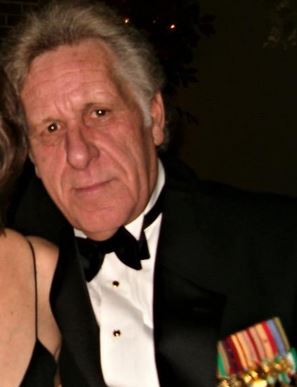 FINAL DEPLOYMENT

On Thursday, June 3, 2021, Thomas Peter Headen received his orders and deployed one last time. As is typical for Marines, he spent considerable time waiting for his next mission and was eager to get going in his final days.

Pete was born on November 15, 1942 in Trenton New Jersey to Thomas P. Headen and Maxine Humeston. He was a husband to his high school sweetheart, Jacqueline LeFever, stepfather to two adult children, and a grandfather to four grandchildren. On May 15, 1999, Pete married Jacqueline Marie LeFever, the "love of his life". They lived in retirement, in Pete's family home in Charles County, MD.

For close to two decades, Pete waged war against cancer, fighting tenaciously and valiantly, like the Marine he will always be. Eventually his body, the tent he's lived in for 78-years, gave way, but we know "that if the earthly tent we live in is destroyed, we have a building from God, an eternal house in heaven, not built by human hands." (2 Corinthians 5:1)

Pete enlisted in the United States Marine Corps at age 17 and he served with honor and distinction for 28 years. During his career Pete was, at promotion, the youngest SSgt in the US Marine Corps. He was meritoriously promoted numerous times and received many medals and commendations including: National Defense Service Medal, 2 awards; Meritorious Unit Commendation, 3 awards; Combat Action Ribbon; Presidential Unit Citation, 2 awards; Republic of Viet Nam Gallantry Cross Unit Citation with Frame and Palm;Republic of Viet Nam Civil Actions Unit Citation with Frame and Palm;Republic of Viet Nam Campaign Medal with device;Viet Nam Service Medal, 8 awards;Southwest Asia Service Medal, 3 awards;Kuwait Liberation Medal;Marine Corps Expeditionary Medal;Armed Forces Expeditionary Award;Sea Service Deployment Ribbon;Navy Unit Commendation, 2 awards;Navy Commendation Medal;Navy Achievement Medal;Selected Marine Corps Reserve Medal;Marine Corps Reserve Medal;Armed Forces Reserve Medal;Good Conduct Medal, 6 awards

MSgt Headen was a remarkable Marine and can best be described by those who served with him; speaking to MSgt Peter Headen, one Marine writes, "he passionately hated incompetence, lying, and short-cutting, and he just as passionately wanted things to be done right and honorably…it took me a while to understand Pete…he cared deeply, and not just for the mission. He cared for people...love is more than an emotion, in a far greater sense, love is caring about people, leading them, guiding them, correcting when necessary and taking responsibility for their well-being. Indeed, in the truest sense, caring for our fellow man without regard for personal gain is carrying out the mission of the Almighty, as described in the parable of the Good Samaritan. Carefully hidden under cover of his hard-a$$, ground-pounder personality, Pete loves like few people I've ever known. He cares so much that he gets angry when people insist on doing stupid things that will hurt them. Pete cared so much for his Marines that he went back for two more tours in Vietnam. He cared so much that 25-years later, he volunteered to go to Desert Storm, because in his words, "the younger guys needed somebody "who'd done the deal and knew what was going on."

Pete is survived by his wife Jacque, and too many friends, loved ones and Marines to list here.

Recently, from yet another Marine, "Civilians can never understand us and the brotherly bond we share or our Esprit De Corps which can never be broken, 'Once a Marine, Always a Marine, with love, admiration, laughter and tears – Semper Fi"Pete's memorial service and burial will be held at Arlington National Cemetery at a future date to be determined by Arlington National Cemetery. Standby.