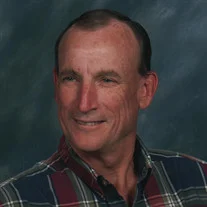 Dennis Edward Regan of Dunkirk passed on March 29, 2021. He was born August 17, 1947 at Mitchell Field AFB in Long Island New York. He was predeceased by his parents, Thomas Regan and Leona Regan and by his wife Joyce Ann Regan, the mother of his children.

He was a proud Air Force veteran and worked in various IT positions and finance. He belonged to the Knights of Columbus and American Legion Post 206. Golf was a big part of his life. He looked forward to an annual weeklong trip to South Carolina to play with a group of guys from the Postal Service. Volunteering was important to him. He served with End Hunger of Calvert County and the Chesapeake Cares Food Pantry and also served as an usher and on the Offering Counting Team at his church, Jesus the Good Shepherd. He also ushered with the Knights of Columbus at the Shrine of the Immaculate Conception and on special celebrations during the year at Calvert Country School.

Dennis wanted to be remembered for his Christian faith and being a good Dad and "PaPa". He taught all his grandchildren to give thanks to the Lord before each meal. His fondest memory was being reunited with Annita after 37 years apart. They met as teenagers on Andrews Air Force Base in 1963 and were married on November 11, 2000.

He is survived by his children, Nikki Aldana, Patrick and Mitchell Regan all in Arizona. He is also survived by his devoted wife of twenty years, Annita (Nina) Rayfield Regan. Dennis was the loving grandfather of Kris, Tyson, Maylee, Jordan and also Chloe, Evan, Dylan, Kaitlyn and Jordyn. He is also survived by his brother Tim (Robin) of San Jose, California and sister Colleen Cameron (Dave), Locust Grove, Virginia.

A Burial Mass will be held in Arizona.

Memorial donations may be made to Jesus the Good Shepherd, Chesapeake Cares Food Pantry or End Hunger of Calvert County.