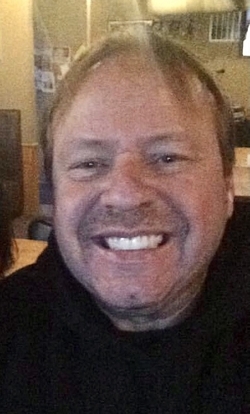 Joseph Alvin Pulliam, 56, unexpectedly passed away Sunday, May 23, 2021 at home in Sioux Falls, SD. Joey was born August 4, 1964 to Eleanor and Louis Pulliam in St. Mary's county. After raising enough hell in the county, Joey and family moved to South Dakota in early 90's.

He will sadly and sorely be missed by his loving friends and family. Joey, who his family affectionately called "Grinder," will be remembered for his wonderful sense of humor. Anyone who met Joey remembered him. He lit up the room and if you didn't see him you surely would hear him! He found pleasure in ice cold bud light, food, NASCAR, Washington Redskins, left right center, making deviled eggs, talking shit and aggravating anybody who came around. Those who knew Joey will never forget his generosity or the love he had hidden behind that smile.

Joey is survived by his wife Colleen of Sioux Falls, SD; Sons Josh Pasik (Laura) California, Md., Kyle Pulliam (Sandi), and Devan Pulliam of Sioux Falls; Daughter Nikki Pulliam of Ridge, Md.; Mother Eleanor Warren (Frank)of Tarpon Springs, FL.; Siblings Louis "Puggie" Pulliam (Stacey) of Ridge, MD, Julie Alvey (Larry) of California, MD, Deborha "Sis" Tudor (Tom) of Tarpon Springs, FL, David "Crockett" Pulliam (Sarah) of Ridge, MD, James Pulliam (Cathy) of Ridge, Md., Christopher Pulliam (Tobie) of Lexington Park, MD; Grandchildren, Aunts, Uncles and countless nieces, nephews and friends.

He is preceded in death by his Father Louis "Pops" Pulliam of Maryland; Father-in-law John T Parker Jr. of Sioux Falls, SD; and Motheri-in-law Patricia Woodman of Ocala, FL.

Celebration of life probably won't be allowed in any reputable house of worship. Mourners and Celebrant of Joey "Grinders" passing can attend services at his favorite hang out place and second home The Wooden Nickel in Crooks, SD on June 5th at 2:00 PM. Services in St. Mary's county to be held at later date.