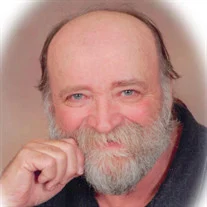 On a cool, clear day on December 6th 1951 Les came into the world, the eldest son of Lester and Martha (Work) Weir in Washington D.C. Growing up in a small farmhouse in Maryland, he learned a strong work ethic and self-sufficiency. He became an entrepreneur in his early twenties, joining with two partners, a friend and one brother, in the business Pure Mountain Water. After nearly 2 decades of hard work there, he sold the business and opened a very successful new business, Bay Engraving, which kept him busy for the next 30 years. Through these early years he married Deborah A. (Howie), who made his blue eyes twinkle with a deep and abiding love, and he became a father to Brendan and Jesse, his greatest treasures. When the boys were young, Lester coached basketball and soccer teams his sons were on, and as they became young adults, he brought them into the family business.

Lester, ever the passionate gardener, loved the outdoors and homesteading, bringing a huge variety of fresh food to the table from the earth at his home. He was always working on the garden, it needed to be bigger, better fertilized or tweaked in some fashion. Neighbors, friends, and relatives were inundated with produce, seedlings to plant, jars of sauce or pickles he had canned, and much advice and knowledge as Lester became the expert. He even started raising chickens several years ago, showing his sense of humor by putting up a sign in the chicken house calling it "Coop de Ville". He loved being able to serve his community by delivering Meals on Wheels for many years. Over the last decade or so he became more involved at Huntingtown United Methodist church, joining the Men's Group, cooking church dinners, and of course helping the church with its own garden.
Lester left this world, made better by his presence, on May 22, 2021 at the age of 69, after valiantly battling melanoma. He showed his strength, sense of humor, and tenacity throughout his life, and his illness. He left a legacy of love through his wife and sons, and those who were fortunate enough to know him.

Lester was preceded in death by his parents, Lester and Martha (Work). He is survived by his wife Debbie (Howie), his two sons, Brendan (Alison Choyce) and Jesse, his brothers George and Robert, brother in-laws Stephen Howie (Keith Bissonnette), Bobby Howie (Linda), and sisters-in-law Pam Howie Magruder and Teri Howie Emmell (Kevin), as well as nieces and nephews, and many beloved extended family.

The family will receive friends at Huntingtown United Methodist Church, 4020 Hunting Creek Rd, Huntingtown, MD 20639 on Friday, May 28, 2021 from 5:00 PM to 7:00 PM where a Memorial Service will be held on Saturday, May 29, 2021 at 11:00 AM.

In lieu of flowers, the family would be honored if donations were made in Lester's memory to Calvert Meals on Wheels, Inc., P.O. Box 348, Prince Frederick, MD 20678. Calvert Hospice, P.O. Box 838, Prince Frederick, MD 20678 or Huntingtown United Methodist Church, P.O. Box 550, Huntingtown, MD 20639.