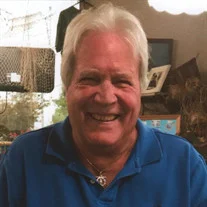 Patrick "Pat" Michael O'Neal, 73, of Solomons, MD passed away on May 23, 2021 in Leonardtown, MD. Born on October 10, 1947 he was the son of the late Scott Ellwood O'Neal and Juanita Norris O'Neal. Pat is survived by his loving wife of 39 years Barbara L. O'Neal and his daughter-in-law June Campbell (Shawn). He is preceded in death by his son Richard Kelly O'Brien who passed away on May 10, 1995.

Pat attended Ohio State University and was a fan of Buckeye Football. Pat retired from the Smithsonian Institution in May of 2007 after 31 years of service. He then formed Claddagh Consulting and worked for Institution until September 2009 when he fully retired. His career was spent in physical plant endeavors concentrating in environmental control and energy management for all SI buildings. Pat was a Certified Energy Manager (CEM) and a Certified Energy Procurement Professional (CEP) and longtime member of the Association of Energy Engineers (AEE). He was also a member of the Calvert County Board of Elections.

Pat enjoyed watching NASCAR, rooting for Ohio State and playing golf.

All Services will be private.

Contributions may be made in Pat's memory to Calvert Hospice, P.O. Box 838, Prince Frederick, MD 20678.