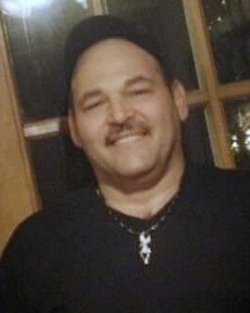 Brian "Taz" Rabasco of Clarksville, TN, went home to be with the Lord on April 16, 2021. A man with a smile that lit up a room and a true love for Christ that was only seconded by love of family and friends. He had a love for life.

He attended Northern High School for four years where he was president of the student council, was on the football and wrestling teams, and even joined the drama club and perfected his charm in the play "Our Town."

He is preceded in death by his father, Michael John II, his brothers Duane and Michael John III and his nephew Angelo.

He is survived by his beloved mother Rosemarie Carrigan, his brother Richard Rabasco, his sister Denise Rabasco, his daughter Victoria Gray, and grandsons Tristan and Benjamin.

He is also survived by his nephews Michael John IV, Larry, and Tony; his nieces Connie, Christina, Rebecka, Angela, Amanda, Rachel and Megan in addition to 25 great nieces and nephews, and 3 great-great nieces and nephews, who were as near to his heart as children.

A memorial service and burial will be held at Washington National Cemetery in Hillcrest Heights, Md. on May 25th, 2021 at 11am, with Pastor Jason Baxtor officiating.