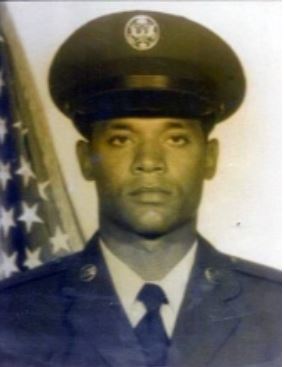 Alvin William Freeland, Jr., also known as "Bunny," was born on November 15, 1956, to the late Alvin William Freeland, Sr. and Julia Riggs-Freeland in Calvert County, MD. He departed this life sadly on Tuesday, May 11, 2021. The youngest of five siblings, he was given the nickname of Bunny due to his ears.

Alvin, Jr. helped his father with cropping tobacco and raising a garden for the family. Alvin, Jr. was educated in the Calvert County Public Schools system. He graduated from Calvert Senior High School in 1974 as an honors student. He loved playing sports. While in school, he was on the Varsity Basketball team and he also ran Track and Field for high hurdles.

As a child, Alvin, Jr. was baptized in Jesus' Name under the leadership of the late Bishop Jacob Green.

After graduation, Alvin, Jr. attended the RETS Electronic School in Baltimore, MD. He also attended Morgan State University and Tennessee State University. Before he enlisted in the Air Force, he was taking airplane flying lessons. A proud accomplishment was when he flew from Patuxent River Base to Huntingtown, MD to his parents' house and then returned to Patuxent River Base. Later, he enlisted in the U.S. Air Force and served his tour until honorably discharged with a medical disability. While in the Air Force, he met his wife Elizabeth Clopton and, from the union, they had two daughters, Bianca and Bridgette Freeland.

Alvin, Jr. was preceded in death by his second wife, Agnes Freeland; parents, Alvin and Julia Riggs-Freeland, Sr.; and sister, Paulette Freeland-Tinsley. He is survived by his two daughters, Bianca Montgomery and Bridgette Freeland (Herby); one brother, Clark Sollers (Audrey); two sisters, Sandra Tyler (Harold, deceased) and Saunders Freeland; five grandchildren, Addison and Aaron Montgomery, Cyril and Serena Adams, and Leilah Cherestal; two uncles, Lowell Riggs (Regina) and Charles Riggs (Yvonne); one aunt, Thelma Freeland; and goddaughter, Bunny Davis. Alvin, Jr. also held a special place in his heart for his best friend, Teffany Parker and a host of nieces, nephews, cousins, other relatives, and friends. Alvin, Jr. will be dearly missed but never forgotten!

Visitation
Monday, May 24
6:00 PM - 8:00 PM
Sewell Funeral Home

1451 Dares Beach Road
Prince Frederick, MD 20678

Face masks are required. Please limit your visit so that others may have an opportunity to pay their respects. There will be no standing or gathering in any areas of the facility. Thank you for your cooperation.