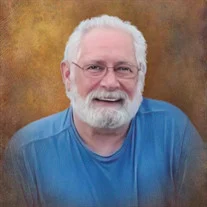 Walter "Wayne" Wathen, age 57 of Faulkner, Maryland, died on May 15, 2021 at the University of Maryland Charles Regional Medical Center in La Plata, Maryland.

Wayne was a loving and devoted son, husband, father, stepfather, grandfather, and friend to all. He first joined the Charles County Rescue Squad on February 1, 1982 at the age of 18 and served from 1982 through 1986. Wayne transferred to the Charles County Rescue Squad and returned to Bel Alton VFD on December 1, 1996. He became the department's first EMS Chief, serving in that office 1997 through 1999 and in 2001. He began his career with Maryland Toll Facilities Police in February 1986 and graduated from the police academy in July 1986. In November 1987, he started with the La Plata Police Department and was promoted to Sargent in December 1988. He started the La Plata Crime Watch Program in 1991, established the Crime Watch Council in 1993, and his first participation with National Night Out was in 1994. In January 2005 he was promoted to Lieutenant. In September of 2015 he was promoted to Captain.

Wayne loved his family, Sunday dinner with his wife and kids, crabbing and cooking crabs, hunting, fishing, and teaching the girls to do all these things. He also enjoyed volunteering his time for anyone one that needed it. Family was very important to him and he loved to help others and make sure our home was always open and welcoming for others.

He was the son of James Monroe Wathen and Delores Ellen Wathen. In addition to his mother, he is survived by his wife, Susan "Sue" Campbell-Wathen; his daughter, Meredith Ellen Wathen; his step-daughters, Melinda Sue Blaine (husband, Dwight) and Amanda Campbell; his brother, Allen Wathen (wife, Carol); his sister, Susan Ann Wathen (husband, Thomas Goldsborough, Jr.); and his granddaughter, Alexandra Blaine.

The visitation is on Friday, May 21, 2021 from 1:30PM until time of Funeral Service at 3PM at Raymond Funeral Service Chapel, 5635 Washington Avenue, La Plata, Maryland 20646. Interment will be private.

Memorial contributions in memory of Wayne Wathen are requested to be made to Charles Regional Medical Foundation (CRMC Foundation), Cardiac and Pulmonary Rehabilitation, PO Box 1701, La Plata, Maryland 20646.