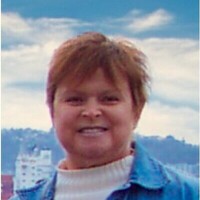 Marcia Louise Soderberg Doran, 77 of Yakima, WA passed away on May 12, 2021 in Leonardtown, MD.

Marcia was born on October 4, 1943 in Tacoma, WA to the late Sven Erick Soderberg and Thelma Marguerite Jeffords Soderberg.

Marcia attended the University of Puget Sound in Tacoma, WA prior to obtaining her RN Diploma at St. Elizabeth School of Nursing in Yakima, WA. She was then stationed at Lackland Air Force Base in 1966 as an Air Force Nurse. She married Martin Michael Doran in Yakima, WA and were together for almost 50 years until his passing in 2017. Marcia worked as a Registered Nurse at Providence Yakima Medical Center for 33.5 years. Being a critical care nurse was her true passion and joy. Marcia loved caring for patients, working alongside her friends & colleagues and was even elected Nurse of the Year in 2001, an honor she cherished. After retirement, Marcia and Mike enjoyed quality time together and especially delighted in traveling to see their children and grandchildren.

Marcia is survived by her children Ericka Doran, Kristian Doran, daughter-in-law, Zandra Doran, Shannon Rosales, her grandchildren Ashleigh Eby, Blake Rosales, Anastacia Doran, Alexis Doran, Aleana Doran, Isabel Hanes, Nicholas Hanes, and two great-grandchildren. In addition to her parents, she was preceded in death by her husband, Martin Michael Doran and her brother Ronald Soderberg.

Memorial donations may be made in memory of Marcia to the local Humane Society.

Condolences to the family may be made at www.brinsfieldfuneral.com.

Arrangements by the Brinsfield Funeral Home, P.A.