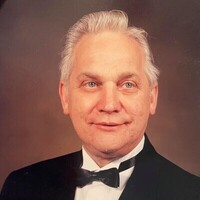 Robert Edward Bond, 83 of Lexington Park, Maryland, passed away on May 10, 2021 in Great Mills, Maryland, surrounded by his loving family.

Born on July 9, 1937, in Ashland, Kentucky, to the late Leonard Washington Bond and Garnetta George Bond. In his early childhood, his family relocated to Baltimore, Maryland where he remained until early adulthood. In 1954 he enlisted in the Navy, and proudly served his country in Naples, Italy, until his honorable discharge in 1958.

In 1962, he met the love of his life, Barbara Ann Susnowitz. They were married in Baltimore, Maryland, and Bob continued to serve his country as an Electronics Technician with the Air National Guard and Dynalectron in Rhode Island, Virginia and Vermont.

Beginning in 1974, Bob enjoyed a lengthy career as an engineering technician at Naval Air Warfare Center, Patuxent River, Maryland. Throughout his employment, he supported both fixed-wing and rotary aircraft platforms, such as the F/A-18, F-14, T-45, F4, EA6-B and MH-60.

He retired from federal service in 2007, but because of his strong work ethic, he left his job on a Friday and on Monday returned to work as a field engineer with Pacific Architects and Engineers. He retired completely in September 2018.

Bob was not only known for dedication to his job, but also his willingness to always work overtime—earning the nickname, "Overtime Bob"—as well as his mentorship of junior engineers and technicians. He was legendary for the amount of food he could consume while onboard his many aircraft carrier trips.

Bob was also quite the storyteller. With great gusto, he would retell childhood stories of how the "Bond Boys" would terrorize the streets of West Baltimore. His quick wit and dry sense of humor always brought a smile and chuckle to those around him. Bob was a kind and gentle soul, with the patience of a saint. His philosophy was, "When you do something to make someone happy, it only takes a little more effort to make them happier."

Bob had a wide variety of interests, including politics and current events, Jerry Lee Lewis and bluegrass music, and movies. He was fond of a wide variety of movie genres, from old westerns to the bizarre, such as, "Attack of the Killer Tomatoes." He loved carpentry and built two additions on his house and even built an entire home for his daughter, Sharon. Above all, he found joy in helping his family and friends with whatever they needed and spending time with his grandchildren and great-grandchildren.

In addition to his beloved wife, Barbara, Robert is also survived by his daughters, Holly Barry of Jacksonville, Florida, and Sharon Johnson (Benjamin) of Great Mills, Maryland; his brother Ronald Bond (Judy) of Hanover, Pennsylvania: his grandchildren: Alyssa Key (Samuel), Nicholas Shepherd (Lauren), Samuel Johnson, Matthew Donovan, Jacob Johnson; his great-grandchildren: Luke Shepherd, Lance Shepherd, Vincent-Leo Key, and Julien DuSablon; and many nieces and nephews. In addition to his parents, he was preceded in death by his siblings; Earl Bond, Leonard Bond, Douglas Bond, Denise Bond and John McVea.

A visitation for Robert Bond will be held on Thursday, May 20, 2021, from 5:00 p.m. to 7:00 p.m. at Brinsfield Funeral Home, P.A. 22955 Hollywood Road, Leonardtown, MD 20650. Interment will be private.

Memorial contributions can made to the Valley Lee Rescue Squad, P.O. Box 1, Valley Lee, MD 20692.

Condolences to the family may be made at www.brinsfieldfuneral.com.

Arrangements by the Brinsfield Funeral Home, P.A.