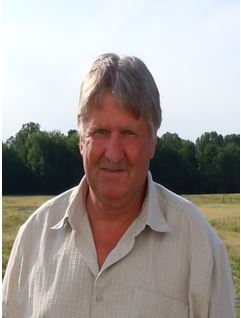 Ronald "Ronnie" Edward Hall, 63 of Leonardtown, MD passed away on May 5, 2021 at Johns Hopkins Hospital in Baltimore, MD.

Ronnie was born on July 21, 1957 in Leonardtown, MD to the late Charles Henry Hall and Mary Ann (Lawrence) Hall.

Ronnie worked for Hall's Construction as a Carpenter. He was a jack of all trades he could do anything; from building houses, fixing cars and boats if it was broke he could fix it. He loved his garden. He Planted a Huge one every year and shared with many people in the community when he lived in the 7 district and he did the same when he moved to Leonardtown in 2010. Josephine Scully was nice enough to allow him to plant another Huge one on her property. Daddy was a giver. People used to tease us growing up saying we should have a sign in the front yard saying "Ronnie's Helping Hands"" he was loyal and very hardworking. He was always up for a challenge. He was the true definition of Love. Family and friends were most important to him and he enjoyed spending time with them whenever he could. He loved the outdoors especially hunting season with his buddies. He enjoyed fishing and being on the river, he would take us crabbing during the summer time. He also enjoyed tinkering with different things. When he was not working, he enjoyed spoiling and playing outdoors with his grandchildren and his great-grandchild "Butter Bean".

Ronnie is survived by his daughters, Lisa Diane Ryce (Timmy) of Leonardtown, MD; Kerri Hall ( Alex Gough) of Great Mills, MD; and his son Christopher Johnson of Jacksonville, FL; his siblings, Linda Hall of Bryantown, MD; Donald L. Hall (Christine) of Burnsville, NC; Susan "Carol" Barnes (Michael) of California, MD; and Francis "Teenieboy" Hall of Ridge, MD: his grandchildren Jacob Johnson, Cheyenne Corbett, Heaven Ryce, Abigael Ryce, Eliza Ryce, Piper Ryce, Jayden Gough, Bryan Gough, Bryson Gough and Jayson Gough and his great-grandson Michael Knott Jr. "Butterbean". He was preceded in death by his parents and Deborah "Debbie" Jean Hall whom he never stopped loving.

Family will receive friends on Tuesday, May 11, 2021 from 5:00 p.m. to 8:00 p.m. with Prayers recited by Deacon Joe Lloyd at 7:00 p.m. at Holy Angeles Catholic Church, 21340 Colton Point Road, Avenue, MD 20609; there will be a Mass of Christian Burial Service celebrated by Father William Gurnee at 10:00 a.m., at Holy Angeles Catholic Church.

Pall bearers are Christopher Johnson, Travis Shetler, Christopher "Moose" Hayden, Jeff Bennett, Eddie Hayden, Jimmy Morris, Johnny Bell and Dave Sweeney. Honorary Pallbearers are Donald L. Hall, Francis "Teenieboy" Hall and Eddie Payne.

Condolences to the family may be made at www.brinsfieldfuneral.com.

Arrangements by the Brinsfield Funeral Home, P.A.