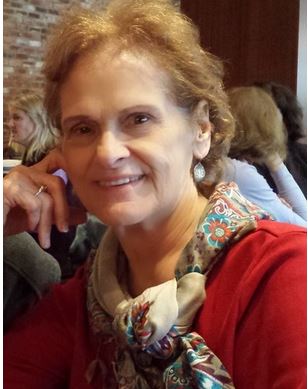 Juanita (Nita) Scheungrab
October 9, 1937 – May 10, 2021

In the early hours of May 10, 2021 at the MedStar Southern Maryland Hospital Center, in Clinton, Maryland, Juanita Scheungrab passed away after a long-term struggle with cancer.

Nita was born in Fries, VA on October 9, 1937. The daughter of the late Amos Olen Burnett and Donna (Wright) Burnett. She was raised by her stepmother Audrey (Meladore) Burnett.

She moved to Washington, DC in 1940, where she graduated from Anacostia High School in 1955. After a short stay in Tucson, Arizona with her parents, she moved back to Washington, DC after accepting the marriage proposal of Ronald Ivan Morey whom she married in June of 1956.

After her marriage, Nita travelled the world and the United States supporting her husband who had joined the US Navy and then the US Air Force. She took much joy in raising her children abroad and the exposure to the local cultures and traditions.

Nita worked a variety of jobs and professions including retail, financial, antiques, and service industries. She also worked for the federal government where she enjoyed a highly successful career. Her last assignment was with the US Coast Guard Headquarters in Washington, DC as a financial analyst and manager for the education and training programs for all of the water ways in the eastern USA, and US possession and territories in the Caribbean. She retired in November 1997.

In-between her travels, working a variety of jobs, her government career, and supporting her husband, Nita raised three wonderful children, two sons and a daughter. On numerous occasions and for extended periods, Nita was a single parent while her husband served on remote tours, special assignments, attending military schools, including two tours in Vietnam. Nita took great pride and joy in watching her children grow and evolve into caring, loving people with highly successful careers.

Nita married Albert (Al) Scheungrab of Waldorf, MD on August 30, 1990 and settled in Mechanicsville, MD. Al and Nita have enjoyed a wonderful, joyful journey through life: travelling, enjoying their children and spouses, their only grandchild Allison, their friends, entertaining, and a variety of church activities.

No matter what or when the need Nita was there for her family and friends. She was a natural cheerleader, always uplifting, had an incredible positive and supportive nature, and she always put others before self. She helped nurture her husband's daughter Christina, her grandchild Allison, and her nieces Emily and Madison. Their first years were directly and positively influenced by the love, caring and nurturing ways of Nita.

Nita has volunteered all over the world helping those with challenges or who struggle with day-to-day life, including for the Red Cross teaching handicap children how to swim. Most recently, she volunteered at her church to assist with child care, at a local soup kitchen, and supported a variety of other church programs and events.

Nita's passions and interests included decorating, gardening, cooking, a good book, good wine, family get togethers, church activities, Sunday brunch with her friends, and a good swing around the dance floor. Nita had a keen sense of style, fashion, and interior decorating. She enjoyed reading and watching US and global history, geography, and politics, as well as a good movie from yesteryear. A trip to the eastern shore to look out at the bay and enjoy local festivities was her delight.

Nita was a devout Christian and believer in her savior Jesus Christ and accepted his role and plans for her. To the end, her heart and her soul was open to her lord and openly accepted his new plan for her.

Nita is survived by her husband Albert Scheungrab of Mechanicsville, Md, her three children; Linda Vera and son-in-law Larry Vera of Keswick, VA, Douglas Morey and daughter-in-law Lucia Morey of LaPlata, MD, and Robin Morey and daughter-in-law Debby Morey of Atlanta, GA; a stepdaughter Christina Scheungrab of Portland, Oregon and a granddaughter Allison Morey Snyder and her husband Jeremy Snyder of LaPlata, MD. She is also survived by her siblings Rebecca Parrott of Pawleys Island, SC, Loretta Brown from Palos Verdes Peninsula, CA, and her brother William (Jackie) Burnett from Utica, NY. She is predeceased by her parents Amos and Donna Burnett, her stepmother Audrey Burnett, and her sister Marylee DeSantis of Utica, NY.

Our Nita will be sorely missed, always in our hearts, imbedded in our souls, and forever in our memories.

Memorial Service plans to be announced at a later date.