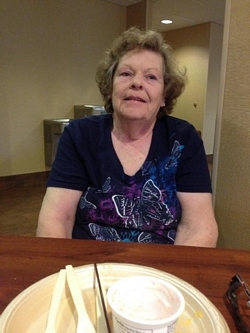 Mary Carolyn Marlow passed away peacefully on April 11, 2021 at Cates Hospice House in Ocala, FL.

Carol was born in Brandywine, Md. to William Asmussen and Bessie Asmussen on January 12, 1941 and spent much of her life in Cheltenham, Md.

In addition to her parents, she was preceded in death by her infant daughter, Patricia Compton, her brothers William Asmussen, Jr, Wayne Asmussen and sister Barbara Tayman.

She is survived by her children Pamela Dixon (Jim), Daniel Marlow (Katie), Joanna Wilson (Jack), Richard Marlow, Jr. (Kennetha) and Jamie Kvarme 14 grandchildren, 17 great-grandchildren, sister Dixie Thompson and several nieces and nephews.

Interment will be private.

Memorial contributions can be made in Carol's name to the E.W. & Lucille Cates Hospice House, 9505 SW 110th St., Ocala, FL 34481.