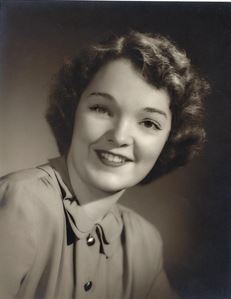 Ruth Dargan Davis, 92, of Barstow, MD passed away on May 2, 2021 in Barstow, MD

She was married on June 1, 1957 to Robert F. Davis. They have 3 children; Mark, Judith, and John. She is survived by Mark Davis and his wife Doreen, Judith and her husband Ron, also John and his wife Anna. Ruth has 7 grandchildren and 4 great grandchildren.

The family will receive relatives and friends from 10-11 AM on Wednesday May 12, 2021 at St. John Vianney Catholic Church, located at 105 Vianney Lane, Prince Frederick, MD 20678. A mass of Christian burial will follow at 11:00 AM. Interment will take place in the church cemetery after mass.