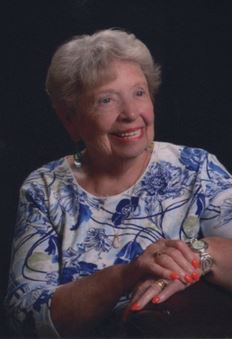 Lois Davis Kozlowski O'Connell, 99 of Solomons, MD passed away on April 19, 2021 in Leonardtown, MD with her family by her side .

Lois was born on March 23, 1922 in Marbury, MD to the late Frank Adams Davis and Doris Rison.

Lois worked for the U.S. Government as a Manager for 23 years. She was the first woman manager of a BOQ/Officer's Mess in the country. She broke the glass ceiling! She was a member of Immaculate Heart of St. Mary's Catholic Church and later Star of the Sea in Solomons. She enjoyed gambling, golfing, bowling, cooking and entertaining. She was always the life of the party.

She is survived by her children, Marianne Romero (Peter) of Leonardtown, MD; Donald Kozlowski (Catherine) of Fairfax, VA, and Ronald Kozlowski (Robin) of Prince Frederick, MD; her sibling, Wilson Davis (Roberta) of St. Mary's City, MD, and six grandchildren, Dana Rollins (Joe), Karen Cooper (Joe), Ashley Kozlowski, Alicia Romero, Justin Zimmerman (Amy), and Matthew "Mateo" Romero (Jiovany), and 10 great grandchildren, She was preceded in death by her first husband, Edward Joseph Kozlowski (the love of her life), her son, Joseph Bradley Kozlowski, her siblings Glenn Davis, Bobby Davis, Frank Davis, and Delano Davis and her second husband, Charles O'Connell.

A Graveside Service will be held at Maryland Veterans Cemetery, Cheltenham, MD at a later date.

Condolences to the family may be made at www.brinsfieldfuneral.com.

Arrangements by the Brinsfield Funeral Home, P.A.