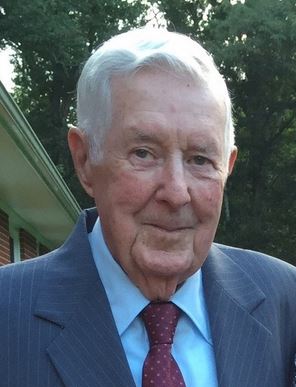 James Hoover Thompson, 92 of LaPlata, Maryland passed away on May 6, 2021.

Hoover was born on August 15, 1928 to the late Margaret Thompson. He is also predeceased by his sister, Doris Gardiner.

Hoover is survived by his loving wife, Sally Cecelia Thompson who have been married since December 19, 1953; son, James Hoover Thompson, Jr (Nancy); daughter, Brenda Lee Garner (Norman); brother, Walter Lee St. Clair; grandchildren Matthew (Courtney), Katrina (George), Nina (John), Tony (Taylor) and Nicholas (Tiffany); great grandchildren, Hannah, Trevor, Dylan, Summer, Oliver, Olivia and Elizabeth.

Hoover attended Glasva School and then entered the United States Army. After his service in the Army, he went to work at the Indian Head Powder Factory and then moved to the National Art Gallery, working as an Operating Engineer. Hoover loved his family, gardening, woodworking and hunting.

The family will receive friends on Tuesday May 11, 2021 from 2 to 4 and 6 to 8pm at the Arehart-Echols Funeral Home (211 St. Mary's Ave. LaPlata, MD 20646). His Funeral Service will be held on Wednesday May 12, 2021 at the Christ Church Port Tobacco Parish (112 Charles St. LaPlata, MD 20646) at 10 AM.

Interment to follow at Mt. Rest Cemetery (LaPlata, MD). In lieu of flowers, donations can be made to Hospice of Charles County. Condolences may be made to the family at arehartechols.com

Pallbearers: Matthew Thompson, Tony Garner, Nicholas Thompson, George Baggarly, John Micklus and Michael Oliver.

Honorary Pallbearers: Hannah Baggarly, Trevor Thompson, Dylan Thompson and Summer Miller.