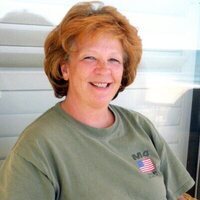 Laurie Ann McGowan (Morgan), 55, of Mechanicsville, MD departed this life unexpectedly Sunday, April 25, 2021. She was born on July 24, 1965 in Prince Frederick, MD to the late Stanley Morgan and Nancy Morgan currently of Huntington, MD.

As a graduate of Northern High School, Laurie would go on to work in the customer service profession. She made many wonderful friends over the years and enjoyed meeting so many people.

Laurie was a caring and loving woman who loved and cherished her daughter and son. She was a wonderful mother, daughter, sister and friend. Laurie found peace while cruising the waters on the family boat. She could spend hours with the wind in her hair, sun on her skin and salt in the air. She appreciated the beauty of nature and the calm it could bring to her soul. She also enjoyed going on vacation and soaking up the sun on a sandy beach. Laurie was in touch with her spirituality and found comfort in the Lord Jesus Christ.

Although, her life was not always easy, Laurie cherished every moment she spent with her loved ones. A beautiful soul has left her earthly body behind, remember the good times, rejoice in the good memories and know that Laurie is always beside you. When you hear the birds sing in the morning, know it is Laurie's way of letting you know she is at peace in God's heavenly kingdom.

Laurie is survived by her children, Lauren McGowan of Mechanicsville, MD and Michael McGowan of Mechanicsville, MD; mother, Nancy Morgan of Huntingtown, MD; siblings, Stanley Morgan, Jr. of Prince Frederick, MD and Linda Morgan of Chesapeake Beach, MD; and ex-husband, Paul McGowan of Mechanicsville, MD. She was preceded in death by her father, Stanley Morgan, Sr.

The family will welcome friends for Laurie's Memorial Service on Saturday, May 15, 2021 at 3:00 p.m. at Victory Baptist Church, 29855 Eldorado Farm Ln., Mechanicsville, MD 20659.

Condolences to the family may be made at www.brinsfieldfuneral.com

Arrangements by the Brinsfield Funeral Home & Crematory, P.A., Charlotte Hall, MD.