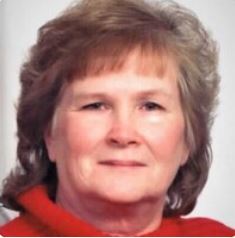 Brenda Louise Tucker, 68, of Mechanicsville, Maryland passed away peacefully at her home on Thursday, April 8, 2021, surrounded by her family. She was born on April 7, 1953 to the late William Jennings Buckler and late Eleanora (Pilkerton) Buckler Wood.

She married her one true love, Douglas Tucker, on August 9, 1980. Together they have celebrated almost 41 years of blissful marriage. Their love continued to expand with each new addition to the family, their five (5) children whom they loved and raised to be strong, kind adults.

A hard-working woman, Brenda was a hair stylist and entrepreneur. She and Douglas owned and operated Southern Maryland Beauty Supplies. Brenda still continued to do hair from the salon she had at her own home for many years. Brenda loved working with her clients and making a bad day great with a new "do" and good conversation. She was part counselor and magician all while you sat in her chair.

She loved spending time with her family and her children were her greatest gifts. She could be the life of the party or the shoulder you needed to lean on. Her smile was bright and laughter infectious, her very presence lit up the world around it.

Brenda was dearly loved by everyone but she loved no one more than her family. Whether you knew her as Brenda, Mom, sister, grandma or great-grandma you knew she loved you deeply. Brenda has left her pain behind and has entered her golden palace with grace and health. When you hear the whisper of the wind or the sunshine upon your skin, know it's Brenda brushing away your sadness and fear and replacing it with love and happiness.

Brenda is survived by her husband, Douglas Tucker of Mechanicsville, MD; children, Billy Tucker (Laurie) of King George, VA, Tanya Schools (Robert) of Newland, NC, Crystal Heier (Jr) of Hollywood, MD, Shelley Holder (Brandon) of Lexington Park, MD; grandchildren, Jesse Schools of Newland, NC, Joshua Schools of Newland, NC, Hannah Storey of Butler, TN, Dawson Schools of Newland, NC, Emily Heier of Hollywood, MD, Peyton Heier of Hollywood, MD, Joe Schools of Newland, NC, Nellie Schools of Newland, NC, Brystal Schools of Newland, NC; and five (5) great-grandchildren. She is also survived by her siblings, Loretta Alvey, Ronald Buckler, Laffeyette Buckler, David Buckler, Minor Buckler, Wayne Buckler, Glenn Buckler, Mark Buckler, Myron Buckler, Shelia Buckler all of Mechanicsville, MD, Kevin Buckler of Bushwood, MD and Debbie Noble Johnson of Mechanicsville, MD. Brenda was preceded in death by her parents, William and Eleanora Buckler, daughter, Kim Tucker and siblings, Sonny Buckler and Joseph Buckler.

Pallbearer's will be, Jr Heier, Brandon Holder, Jesse Schools, Joshua Schools, Dawson Schools and Randy Noble.

The family of Brenda will receive friends for her Life Celebration on Friday, April 16, 2021 from 10:00 a.m. to 11:00 a.m. with a Funeral Service being held at 11:00 a.m. and officiated by Rev. Matthew Tate (from Hollywood Methodist Church) at Brinsfield Funeral Home & Crematory, P.A., 30195 Three Notch Road, Charlotte Hall, MD 20622. Interment will take place immediately following the service at Joy Chapel Cemetery, Joy Chapel Road, Hollywood, MD 20636.

Family requests in lieu of flowers, donations be made to the Hollywood Rescue Squad.

Condolences to the family can be made at www.brinsfieldfuneral.com

All arrangements have been made at Brinsfield Funeral Home & Crematory, P.A.