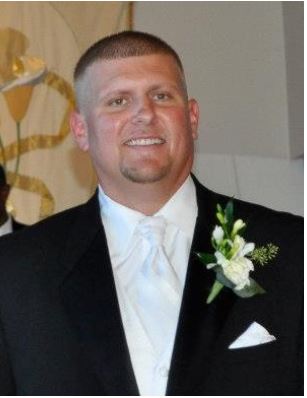 Charles "CJ" R. Shaw, Jr., 41, of LaPlata, MD passed away unexpectedly on April 10, 2021 at Inova Alexandria Hospital.

CJ was born on November 3, 1979 in Washington, DC. He was proceeded in death by his grandparents Paul & Norma Shaw, Paul & Carlene Tiefert, and his mother-in-law Donna McKenzie. CJ is survived by his wife, Tricia Shaw; sons, Carson and Canton Shaw, daughters, Kaleigh and Charley Shaw, Alyssa and Payton Buckler; parents, Charles R. Shaw, Sr. and Karen L. Shaw; sister, Crystal Davis (Tony); and nephews, Derrick "DD" Shaw and Tony "Took" Davis, Jr; Great Aunt Barbara Shaw; father in law, Gibson Ed McKenzie; sister in law, Mandy McKenzie; brother in law, Wyatt Mckenzie, in addition to several other Aunts, Uncles and Cousins.

CJ grew up in Newburg and graduated from La Plata High School. With a successful high school football career under his belt, he played semi-pro football for four years. CJ worked as an elevator mechanic for Capital Cabs Interiors and was a member of the International Union of Elevator Constructors – Local 10 for over 20 years. CJ ultimately settled down in La Plata where he resided with his wife and children. A true family-man to the core, he had an incredibly special and unique bond with each of his six children.

The family will receive friends at LaPlata United Methodist Church (3 Port Tobacco Rd., LaPlata, MD) on Friday, April 16, 2021 from 2-4PM and 6-8PM. A Funeral Service will be held at 11:00AM on Saturday, April 17, 2021 at LaPlata United Methodist Church. Interment to follow in Fort Lincoln Cemetery (3401 Bladensburg Rd., Brentwood, MD) for immediate family only. Later that evening, a Celebration of Life will be held at Newburg Volunteer Fire and Rescue Squad (12245 Rock Point Rd., Newburg, MD).

In lieu of flowers, contributions may be made to the CJ Shaw Memorial Fund at Navy Federal Credit Union that was set up for CJ's children. Online condolences may be shared at arehartechols.com.