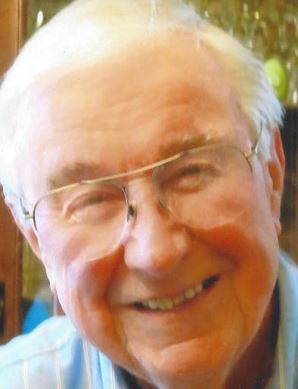 Leonard Paul Long, 82, of Hughesville, MD, passed away on April 16th, 2021 of natural causes.

Leonard, "Len", was born on November 26th, 1938, in Washington, DC to Ethel Olivia Canter Long (deceased) and James Paul Long (deceased). He graduated from Charlotte Hall Military Academy in 1956 and then attended Johns Hopkins University.

He is survived by three children: Lisa Parsley, Laura Long Lieberman, and Rachel Long; along with two grandchildren: Christopher Hale II and Katelynn Csanadi-Schwartz ; and one great- grandchild: Christopher Hale III. He is also survived by his loving partner, Betty Jean Fuller, of Marbury, MD, along with her family. He is preceded in death by a son, Kevin Paul Long, and daughter, Cara Lynn Long.

Len retired in 2000 after a long career with the federal government at the Naval Explosive Ordnance Technology Center as an Equipment Specialist. He wrote manuals for the disassembly and rendering safe of ordnance foreign and domestic.

Len will be remembered for his love of classic cars, locomotives, playing the saxophone and many woodworking projects over the years. He was always willing to lend a hand to friends and neighbors and was known to many in Southern Maryland.

A private graveside service will be held at St. Mary's Catholic Church in Bryantown, MD. In lieu of flowers, the family requests that donations be made to St. Jude Children's Hospital or the Humane Society of Charles County. Condolences can be made to the family on the memorial page at ArehartEchols.com. Notes of condolences may be sent to Laura Lieberman, PO Box 313, Lovettsville, VA 20180.