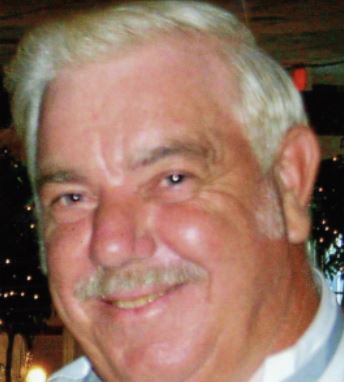 Joseph Wilbur "Mr. Joe" Vallandingham, Jr passed away on April 5, 2021 at his home with his loving family and caregivers by his side. Joe was born October 21, 1957 in Leonardtown, MD to Joseph Wilbur Vallandingham, Sr. and Mary Moonyeen (Graves) Vallandingham.

He was a 1975 graduate of Ryken High School in Leonardtown, MD. After graduation he attended Charles County Community College for a business degree.

Joe married his longtime love of his life, Sara Teresa (Tere) Downs in October 1979. Together they produced three wonderful children, Katie, Bobby and David. Joe was a caring husband, father, son, brother, uncle, grandfather and friend who loved his family above all else. He had a heart of gold and was always available to help anyone with a problem or a dilemma. He was a problem solver and always landed on his feet.

Joe was an advisor, counselor, business man and teacher. His farming interest started at age 4. At age 6 he was driving Oliver tractors proficiently. He has advised and mentored many of his farming colleagues over the years. His farming management and practices have been a model for many of his peers. He was a true steward of the land, growing such beautiful crops with the best yields. He always strived to be the best and could always figure out what his crops needed despite the adversities of weather.

In his later years he became involved in local politics. New laws and regulations regarding land use, nutrient management, oyster cages, etc. sparked his interest. He told his family that we needed to become more involved and be aware of what is going on in our county by attending local meetings. Joe endorsed several political candidates he felt had the best interests of the county. These candidates respected him for his common-sense input and later became great friends of his.

Along with his wife, Sara (Tere) of Clements, MD, he is survived by his children Katie Marie Sanchez (Steve), Joseph Robert (Bobby) Vallandingham, (Susan) and David Andrew Vallandingham (Christina) of Leonardtown, MD. He has 8 grandchildren, Lillian Sanchez, Helen Sanchez, Trent Vallandingham, Delia Vallandingham, Levi Vallandingham, Colby Vallandingham, Ryleigh Vallandingham, and Rebecca Vallandingham. He is survived by his mother, Mary Moonyeen Vallandingham, whom he just adored and made sure she never needed for anything. He is survived by his siblings Dana Marie Russell (Willie), William Earl Vallandingham, Mary Lisa Estevez (Steve) and Mark Allshouse (Janie). He is survived by his niece and nephews Sarah Johnson (Kyle), William Patrick Russell (Jenn), Christopher Paul Russell (Shelley), William Daniel Estevez, Brian Allshouse and Kevin Allshouse. He especially loved his great nephew, Bailey Johnson, whom he wished he had more time to teach him so many things about farming. He was preceded in death by his father, Joseph Wilbur Vallandingham, Sr, his sister Wanda Farrell and her husband Joe Farrell.

Joe leaves behind so many amazing friends. These friends called, visited, and supported Joe and his family throughout his illness. His caregivers, the Baker family, learned to love him like family and he appreciated Erica, Beverly, and Agnes for all the compassionate care they provided. You can judge how a great a person he was by the many friends in his circle of life. We thank all of these friends for everything.

Joe leaves us with an amazing legacy which will be carried on for future generations. Vallandingham Farms is strong and enduring thanks to Joe Vallandingham's vision, strength, leadership and business style.

The family will receive friends on Tuesday, April 13, 2021 from 9:00 AM to 10:00 AM in the Mattingley-Gardiner Funeral Home Leonardtown, MD. A Mass of Christian Burial will be celebrated at 11:00 AM in Our Lady of the Wayside Catholic Church Chaptico, MD with Father Chip Luckett officiating. Interment will follow at Queen of Peace Catholic Cemetery Helen, MD. Serving as pallbearers will be Patrick Russell, Chris Russell, Bailey Johnson, Daniel Estevez, Brian Allshouse, and Ira Mosely. Honorary pallbearers are Rich McCoy, Charlie Wallace, Steven Russell, Robin Russell, Dale Vallandingham, Mike Granados, David Thompson and Aaron Mattingly.