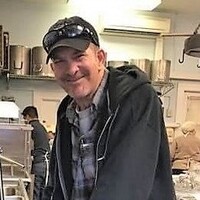 Steven Roderick O'Neil, 57 of Lexington Park, MD passed away on April 5, 2021 at MedStar St. Mary's Hospital.

Steven was born on November 7, 1963 in Patuxent River, MD to Roderick Burnham O'Neil and Beverly Belle Brannock O'Neil.

Steven was in the Navy Reserve as part of the Seabees and he was part of the color guard team. When he wasn't doing reserve work he worked as an Electrician for O'Neil Construction. He enjoyed going on the Green Door canoe trips yearly. He was part of Parish Hall, he participated in Christmas in April of St. Mary's County and he ran with the Ridge Volunteer Rescue Squad for many years. He loved doing anything outdoors, camping, fishing, crabbing and playing softball for the American Legion. He enjoyed spending time with his family and friends.

Steven is survived by his children Ryan Justin O'Neil of Hollywood, MD, and Sara Joy O'Neil of Lexington Park, MD; and his brother Edward W. O'Neil of Ridge, MD and nieces Annie Bassford, Ruby Bassford, Tiffany Williams and Nichelle Lucky. He is preceded in death by his parents and his sisters Pam O'Neil and Brenda Bassford.

Family will receive friends on Friday, April 9, 2021 at 9:00 a.m., followed by Mass at 10:00 a.m., celebrated by Father John Ball at Trinity Episcopal Church, 47477 Trinity Church Road, St. Mary's City, MD 20686.

Condolences to the family may be made at www.brinsfieldfuneral.com.

Arrangements by the Brinsfield Funeral Home, P.A.