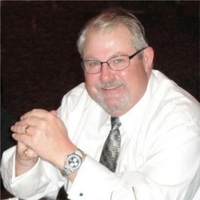 William Lawrence "Buff" Crowell II departed on his last flight April 3, 2021, California, MD. Buff's life was filled with an abundance of love for his family, friends, and country.

Buff was born on June 26, 1956 to Albert and Ellen Crowell in New York City. He grew up in Westport, CT and after graduating from Staples High School in 1974 attended Massachusetts Maritime Academy in Buzzards Bay, MA. He graduated in 1980 with a B.S. in Marine Transportation. In 1981 he married Katy L'Estrange, and they would have celebrated their 40th wedding anniversary this June 13th.

Buff was proud to be a Navy pilot. After graduating from the Massachusetts Maritime Academy, he went through Navy flight training in Pensacola, FL and Corpus Christi, TX. Upon earning his Wings of Gold he went to Little Rock, AR and attained his qualifications as a C-130 Hercules pilot. Buff then travelled to NAS Barbers Point, HI in 1982 where he joined the "Ironmen" of VQ-3 and flew the Navy's EC-130s supporting the Take Charge and Move Out (TACAMO) strategic communications mission. Buff was a consummate aviator and became qualified as an Aircraft Commander, Mission Commander, and one of the few first-tour pilots to be selected as an Instructor Pilot. After his tour in Hawaii with the Ironmen, he transferred to the Naval Recruiting District, Philadelphia in 1986 where he helped recruit a new generation of Naval Officers. In 1989 he returned to TACAMO to join the "Shadows" of VQ-4 in Patuxent River, MD. Following TACAMO Buff supported the USS Eisenhower Detachment 0166 from NAF Andrews in Washington, DC followed by transfer to the Individual Ready Reserves in 1995. In June of 2001 after more than 20 years of naval service Buff retired with the rank of Lieutenant Commander. His heart remained with the TACAMO and he continued to support the community as a defense contractor, currently employed by Northrup Grumman as a Manager for PMA-271 Customer Relations. He continued his education and earned a Masters Degree in Systems Management from Florida Institute of Technology. His knowledge as a pilot and of the mission were key contributing factors to the community's successful transition to the E-6 Mercury aircraft. Buff was one of the original founders of the TACAMO Community Veterans Association and was the glue that held the group together. At home, Buff shared his life with Katy, his wife and partner of 40 years; his children Trish and William III (Trey) of which he was very proud, and Eddie his dog. Buff was a raconteur, happiest around friends and family sharing sea stories over a beer. He was known to enjoy a practical joke, had a zest for life, and was the first to volunteer when help was needed. Buff was an active member in many organizations in his local community, including the Thomas J. Shryock Masonic Lodge #223 and the Fleet Reserve. We will miss him but carry him with us as a husband, father, Naval Aviator, adventurer, and friend. William Lawrence Crowell II, a life well lived.

There will be a visitation on Thursday, April 8 at the Brinsfield Funeral Home, 22955 Hollywood Rd, Leonardtown, MD, 20650 from 2:00 to 4:00 PM. Burial will be at Arlington National Cemetery at a later date.

In lieu of flowers, donations can be made in his memory to Hospice of St. Mary's, P.O. Box 625, Leonardtown, MD 20650.