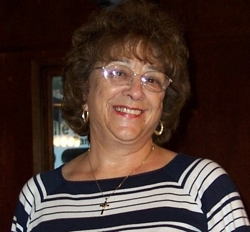 Delores Ann MacRae Greer went on to the Kingdom of Heaven on March 18, 2021. She was born on September 18, 1936 in Crossnore, NC to the late Athena Aldridge MacRae Durham and Dennis Murdock MacRae. She married her high school sweetheart Jack E. Greer on Aug. 16, 1952 and together they had 4 children. Jack passed in 2018 prior to their 65th wedding anniversary!

Shortly after Jack graduated from Army Specialized Training in Fort Benning, GA, they moved with their two young daughters (Debbie & Marsha) to Japan where they lived for 2 years. From there, they moved to Honolulu, HI for 5 years and had their son (Mike). After accepting a position at Lockheed Martin in Operations/Security in Marietta, GA they had their 4th child (Kim). They decided to relocate to St. Mary's County, Maryland where Jack owned Mark IV Associates Real Estate and Appraising and made this their home for 49 years.

Delores obtained a certification in Respiratory Therapy and she held a position at Kennestone Hospital, Marietta Ga for several years. When they relocated to Md. she worked at the family-owned business Patuxent Motors, and then became Jacks personal assistant for many years. She began working at BAE Systems and retired from there after 26 years when she was 73 years young! She and Jack delivered meals-on-wheels every week throughout the county for 13 years and became friends with many local families often buying Christmas gifts or 'just a little something extra.'

Delores could always be found in the kitchen and was known to burst in to clogging or singing gospel songs. She had a beautiful singing voice and would often harmonize with her sister Glenda. She was faithful to her Lord and Savior and even through the struggles of dementia, she could recite her favorite spiritual poem, sing hymns and read her daily devotionals.

Delores loved to travel and with her best friend Peggy McWilliams, together they traveled to Ireland, Scotland, Canada, New York, Wyoming, Montana, Illinois, Tennessee and California, among other states. She also traveled to the Bahamas and Hawaii (several times) over the years; the last time being her & Jacks 60th wedding anniversary.

She is survived by her children and her youngest brother Dwight MacRae (Georgia) of Leonardtown and 11 grandchildren: Monique Rampley, Deborah, Josh; Jackie & Nikki (Gonzalez) Airhart; Courtney, David & Jordan Greer; Tori, Kami (McFadden) & Alli Lynch. Great-Grandchildren Ava Airhart and Nathaniel & Elliana Lynch. She was predeceased by her granddaughter Amber Rampley and great-grandson Israel Greer.

Moms celebration of life will be held in Elk Park, NC and her ashes (dads were too), will be distributed over the Elk River Falls where she and dad had their first date nearly 70 years ago!

In remembrance of mom, donations can be made to Hospice House of Callaway or St. Jude.