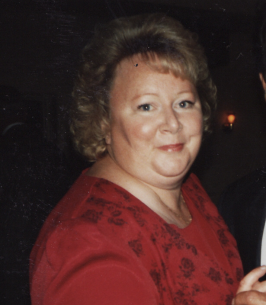 Gloria "Glo" Rose Copsey, 69, of Mechanicsville, MD passed away on March 22, 2021 in her home. Born on March 9, 1952 in Leonardtown, MD she was the daughter to the late Rose Grabis and James Clyde Raley. Gloria was the loving wife of the late Clements "Dagger" William Copsey, Jr. whom she married on March 21, 1969 at Immaculate Conception Church in Mechanicsville, MD. Dagger preceded her in death on June 25, 2002. Gloria is survived by her children Crystal Copsey of Mechanicsville, MD and Clements William Copsey III of Mechanicsville, MD, 4 grandchildren, and 3 great grandchildren. She is also survived by her siblings John Raley (Hilda) of Weirton, WV, Sylvia Scumaci of Florida, and Rick Raley (Bertha) of Chaptico, MD.

Gloria was a lifelong resident of St. Mary's County, she graduated from Chopticon High School. Gloria and Dagger owned and operated Copsey's Seafood in Mechanicsville, MD for 35 years. She was employed by Dr. Luke Morgan, DDS Associates as a receptionist, retiring in 2019.

She was a wonderful cook. Everyone enjoyed her famous crab cakes, shrimp salad, and stuffed ham.
Gloria played softball for the Sunshine Girls, Anderson's Bar, Millers, and Pennies. She received the St. Mary's County Women's Softball League Hall of Fame award on October 30, 1999. She enjoyed playing volleyball, watching softball games, and playing the lottery.

Gloria made friends where ever she went and always looked out for everyone. She loved spending time with family and grandchildren.

Gloria was a daughter, sister, wife, mother, aunt, and grandmother. She will be dearly missed and always remembered.

The family will receive friends on Wednesday, March 31, 2021 from 9:00 AM to 10:00 AM in the Mattingley-Gardiner Funeral Home Leonardtown, MD. A Funeral Service will follow at 10:00 AM in the Funeral Home Chapel with Father Michael Tietjen officiating. Interment will follow at Trinity Memorial Gardens Waldorf, MD. Serving as pallbearers will be Tuggie Copsey, Robbie Newton, Gerry Leinneweber, Cody Coates, Jamie Hill, and Evan Erskine.