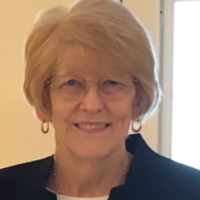 Diana Butler was 73 years old and resided in Mechanicsville, MD. She was born October 4, 1947, in Wharton, WV and entered the gates of Heaven on March 3, 2021.

Diana was preceded in death by her beloved husband of 55 years Cy (Tike) Butler, her mother Emogene Preston, father Willard Preston, Sr., son Bruce Butler, mother-in-law, Sybil Butler-Adkins, father-in-law, Kelly Wade Butler and sister-in-law, Phyllis Mandley.

Diana is survived by her daughter Sandi Junge (Mike); her 7 grandchildren: Christopher, Jason, Jeffrey, and Amanda Junge; Jessica, Grayson, and Weston Butler and one great grandchild Connor Junge. She is also survived by her brother Willard Preston, Jr (Cindy), her sisters: Judy Crisp (Luther-Sonny, Jr.), Deborah Proffitt (Roy), Cindy Bond (Allen), and Renee Jones (Phil); sisters-in-law Vicky Howard (Tiny), Pat Peddicord (Jack), Debbie Russell (Walter); brothers-in-law David Adkins (Debbie), Jimmy Adkins and Lewis Mandley.

Beloved Diana was a shining beacon for everyone who had the opportunity to know her. She was dearly loved by her family and friends. Diana was a strong Christian woman, known to everyone as a prayer-warrior. She was a compassionate, kind, loving person, spending her life in service to others. Diana was a Sunday School Teacher, Extended Care Director, Prayer Chain Leader, as well as serving many other areas within Hughesville Baptist Church. Diana had a special way of communicating and being a role model for all children; especially her nieces, nephews, and grandchildren. Each of them, were given the gift of her time, teachings, never-ending faith, and love. She enjoyed anything she did with her husband and family. She found joy in traveling, crabbing and boat rides with her husband, reading, planting flowers, praying, Bible study, personal devotion time with the Lord and caring for others.

Due to the pandemic, we will use the church protocol to keep everyone safe. Everyone will be required to wear a mask and practice 6-foot social distancing at the Celebration of Life Service. We are also live streaming (www.brinsfieldfuneral.com) for anyone that feels safer watching at home. The service will be held at Hughesville Baptist Church, 8505 Old Leonardtown Road, Hughesville, MD 20637 on March 23, 2021 at 10:45 a.m. The live streaming link will be provided here on this website. We ask that you arrive ahead of time for the service to ensure we can start on time. Private Interment will follow. ?

In lieu of flowers, we ask that donations be made to either Polycystic Kidney Disease (PKD)

https://support.pkdcure.org/give/319374/#!/donation/checkout or Hughesville Baptist Church.

Condolences to the family may be made at www.brinsfieldfuneral.com

All arrangements have been made at Brinsfield Funeral Home & Crematory, P.A., Charlotte Hall, MD.