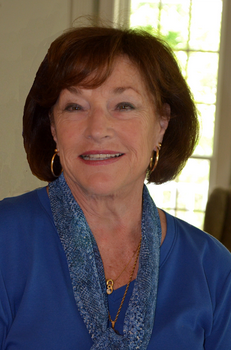 Betty Davis Aldridge, 85, of Ridge, Md. passed away on March 2, 2021 at Hospice House of St. Mary's County with her loving family at her side.

She was born in Ridge, Md. on December 14, 1935 to the late Charles Edward Davis, Sr. and Irene Luella Price Davis.

Betty was a lifelong resident of St. Mary's County. On November 10, 1966, she married the love of her life, Waightstill Gordon Aldridge in Arlington, VA. Together they celebrated over 54 wonderful years of marriage. She was the first female in the country certified as a mechanic by Evinrude Outboard Motors in Texas. She owned St. Mary's Marine Sales and continued to work there until she started having a family. She sold the business after having her firstborn child, Kim. She was a real firecracker and enjoyed racing boats and cars. She stopped working so she could dedicate her time to raising and loving her children. She was a great cook, preparing many family favorites, including oyster stew, fried soft crabs, steamed hard crabs, pan-fried steak, and homemade fried chicken. She was an avid traveler, visiting all over the country and beyond with her husband Gordon and Ford Motor Company, including Puerto Rico, Bermuda, Hawaii, Nova Scotia, and Costa Rica. She loved the beach and enjoyed taking walks collecting beautiful shells and sea glass. Her favorite places to vacation were in Fort Pierce, Florida, where she had gone every year since 2004, and Plumtree, North Carolina, where Gordon was from. Every summer in the mountains they would go to the gem festival and visit with family. Family was always her priority and she loved spending her time with them, especially her grandchildren and great granddaughter.

In addition to her beloved husband, Gordon, Betty is also survived by her children: Kimberly A. Norris (Brian) of Leonardtown, Md. and Jason A. Aldridge of St. Inigoes, Md.; her brother, Charles Edward Davis, Jr. of Ridge, Md., her grandchildren: Jacqueline Norris, Kateline Readmond, Jonathon Norris, and Judge Aldridge; her great granddaughter, Adelyn Jane Readmond; and many extended family and friends. In addition to her parents she is also preceded in death by her sister, Frances Davis "Tiny Lou" Owens.

Family will receive friends on Monday, March 8, 2021 from 5:00 to 8:00 p.m., with a prayer service held at 7:00 p.m., at St. Michael's Catholic Church, 16566 Three Notch Road, Ridge, Md. 20680. A Mass of Christian Burial will be celebrated by Reverend Scott Woods on Tuesday, March 9, 2021 at 11:00 a.m. at St. Michael's Catholic Church. Internment will follow in the church cemetery.

Serving as pallbearers will be Jonathon Norris, Judge Aldridge, Jeffrey Davis, Jeff Dunbar, Bruce Price, and Chris Risso. Serving as honorary pallbearer will be Herbie McKay.

Memorial contributions may be made to Leonardtown Volunteer Rescue Squad, P.O. Box 299, Leonardtown, Md.; Ridge Volunteer Rescue Squad, P.O. Box 456, Ridge, Md. 20680; and Hospice of St. Mary's, P.O. Box 625, Leonardtown, Md. 20650.

Condolences may be made to the family at www.brinsfieldfuneral.com

Arrangements by the Brinsfield Funeral Home, P.A.