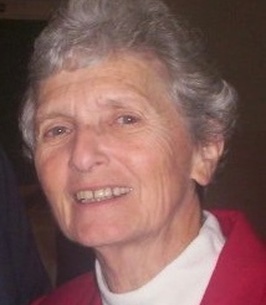 Elizabeth Robena McKay Keatley (96) died on the farm where she was born in Valley Lee, Md. on February 27, 2021.

Born on January 9, 1925, Robena was the daughter of the late Joseph Roland McKay and Mary Beatrice Goldsborough McKay. She was the wife of Paul William Jenkins Keatley whom she married on May 22, 1948 at Holy Face Church in Great Mills, Md. He preceded her in death on August 1, 1991. Two sons, Millard Filmore Keatley (Jo), and Harvey Francis Keatley and two brothers, Roland Reese McKay and Benjamin Gilbert McKay also preceded her in death.

Mrs. Keatley is survived by her daughters, Lisa Keatley Brasher (partner Ward Peck) of Jacksonville, FL and Paula Keatley Keeton (Pres) of Valley Lee, MD: grandchildren: William Price (Kirsten), of Aurora, CO, Caitlin Keeton of Boston, MA, Rachel Keeton (Tom Bokkers) of Rotterdam, the Netherlands, Alex Brasher of Chicago, IL, Justin Brasher of Pasadena, TX, William Keeton (Josephine) of Valley Lee, Md., David Keatley (Nicole) of North East, Md., and Jessica Keatley of Elkton, Md.; great-grandchildren: Trevor Price (Tianna), Joey Price, Odette Bokkers, Marin Keeton, Jack Keatley, Tess Keatley, and Catherine Keatley; as well as great-great-grandchildren: Kiara Price-Poole and Alanah Price-Poole. Robena was also happy to include Lisa's "extra" children: Cindy Peck O'Connor (John) and Page Peck Anderson (Marvin), as well as grandchildren Alex, Brett, Katharine, Stefan, and Susanne; and great-grandchildren Ryan, Will, Rosalie, Kellan and Rylee. She is also survived by her sister-in-law, Mollie Rea McKay and beloved nieces and nephews and their families.

Robena attended St. Mary's Academy and obtained an RN degree from Mercy Hospital in Baltimore, Md. Mrs. Keatley moved with her family from Wilmington, DE to Rockville, Md., and then to Ft. Myers Beach, FL, where she lived for 24 years. After retiring, she and her husband moved back to Valley Lee, Md. where she has resided until her death. Robena Keatley was well loved by all who knew her. She was an avid gardener and volunteer. She enjoyed traveling and had visited all 50 states and many foreign countries.

Visitation and prayers will be held at St. George Catholic Church in Valley Lee, Md. on Thursday, March 4th from 10:00am-10:30am with a Rosary being prayed at 10:30 am.

Due to COVID restrictions, a private family Mass and Burial will begin at 11:00am.

The family requests that you remember Robena in your prayers. They hope to have a public Memorial Mass for her at a later date.

In lieu of flowers, donations may be sent to St. George Catholic Church or Second District Volunteer Fire Department in Valley Lee, Md.