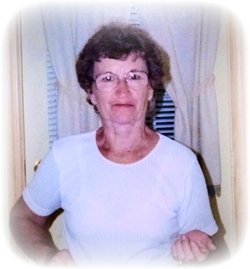 Genevieva Hannah Hill, 90, of Loveville, Md. passed away on February 21, 2021 at Solomons Nursing Center in Solomons, Md.

She was born on September 7, 1930 in Newburg, Md. to the late Quincy Andrew Swann and Ruth Margaret Welch Swann.

On December 26, 1966, Jenny married her loving husband, George Earl Hill at the Naval Base, Indian Head, Md. Together they celebrated over 55 dedicated and wonderful years of marriage. She was employed for many years as a bookbinder for Automated Graphics until her retirement in 2008. She had beautiful flower gardens, which she kept manicured. She was a delicious cook, which many specialties including her scrumptious macaroni and cheese, potato salad and pork roasts. She and her husband were beautiful dancers and won several dance competitions in their day She had an affinity for the water and enjoyed vacations to Myrtle Beach. She and her husband bought a campsite in Fredericksburg, Md. in the Wilderness where they made many wonderful memories. She enjoyed visiting her family and spending time with them. She was a loving and devoted, wife, mother, sister, grandmother and friend to many. She was proud to say that they had five generations when her only great-great granddaughter was born.

In addition to her beloved husband, Jenny is also survived by her children: Barbara Jean Miller (Arthur) of Brandywine, Md., Alice Victoria Sams of Lexington Park, Md., Brenda Lee Syndor of Redding, PA, and Janet Lynn Clark of Waldorf, Md.; her siblings: Irene Ruth Pilkerton of Waldorf, Md., Hazel Mary Olive of Warsaw, VA, Walter Allen Swann (Sissy) of Issue, Md., Thomas Milton Swann of Cobb Island, Md.; 13 grandchildren; 31 great grandchildren; and one great-great grandchild. In addition to her parents she is also preceded in death by her daughter, Joyce Wathen and her siblings, Eleanor Grizni, Delree M. Gamble and Vernon Swann.

All services will be private.

Condolences to the family may be made at www.brinsfieldfuneral.com.

Arrangements by the Brinsfield Funeral Home, P.A.