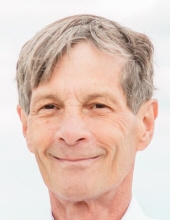 Earl Dean Walton, Jr. of St. Leonard, Maryland passed away February 17, 2021 after his final battle with cancer. He was born on December 9, 1956 in Annapolis, Maryland to Earl Dean Walton, Sr. and Garnette Louise Grover. He was married for nearly 20 years to his loving wife Carol (nee Magill). In addition to his wife, Earl is survived by his children, Dani Sue Racine and her husband Mike, and Lucas (Luke) Dean Walton; and his stepchildren Lucas Magill, Jennifer Marion, Jessica Stockton and her husband Jacob, and Cristina Magill and her husband Eugene. He is also survived by his 9 grandchildren.

Earl was an all-state baseball champion in 1969 and remained a great athlete until a football injury ended his promising sports career. Earl continued to be an avid sports fan for the rest of his life. He loved his Redskins, Orioles, and Nats, but his favorite player was his daughter Dani Sue. He was actively involved with her sports career all the way through college.

Earl was a career Truck Driver. He loved being on the road. He started with garbage trucks, did long distance hauls and finished with a 20-year career driving for Safeway. As the teamster shop steward, Earl was a fierce advocate for his drivers, including helping some find jobs when the distribution center recently closed.