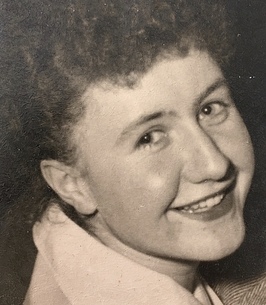 Michele Gabriele Yongerman, "Fi Fi", 81, of Lusby, MD passed away on February 20, 2021 in Prince Fredrick, MD. She was born on April 24, 1939 in Paris, France and was the daughter of the late Jeanine Gomiot and Leonce Bart. Michele was the loving wife of James C. Youngerman whom she married on January 19, 1961 in St. Nazaire, France.

Michele is survived by her children; Lucille Youngerman of Ormoy, France, Roger C. Youngerman of Lusby, MD, siblings; Richard Bart of Pierrefeu, France, and Patrick Bart of Paris, France, as well as 6 grandchildren and 2 great-grandchildren. She is preceded in death by her son Jimmie G. Youngerman.
Michele moved to Calvert in 1978. She was a homemaker as well as the owner of Lusby Sunoco.

The family will receive friends on Wednesday, March 3, 2021 from 9:00 AM to 10:00 AM in the Mattingley-Gardiner Funeral Home Leonardtown, MD where a Funeral Service will be held at 10:00 AM. Interment will follow at Charles Memorial Gardens Leonardtown, MD. Serving as pallbearers will be Roger C. Youngerman, Mitchell C. Youngerman, Austin C. Youngerman, Mark Garner, James Cody, and Mike Fraley.